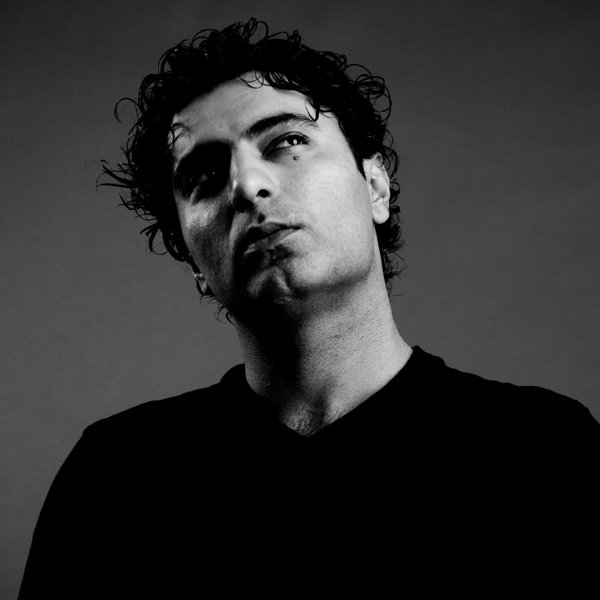 Artist
OMID 16B
Omid Nourizadeh also known as Omid 16B, is a DJ whose passion for cutting edge electronic music is unrivalled. As a DJ and producer, songwriter, musician and label boss, Omid has forged a unique and prolific career as one of the world's most talented and respected musicians and producers.

He's much regarded as one of the leaders who pioneered the tech house movement back in the early nineties, alongside the likes of Carl Craig, Vince Watson, Craig Richards, Mr C, Steve Bug and Francois K .

Growing up in London, with Persian roots, Omid was influenced by the likes of Jimi Hendrix, The Cure, Depeche Mode, RIDE and The Mission. Throughout his teens he became an accomplished musician playing a list of instruments while attending Richmond College and utilising the music rooms at any given chance.

With an impressive discography of singles, LPs and compilation albums released on his own imprints, as well as signed to the likes of Eye Q, Hooj Choons, Stomp/EQ, Yoshitoshi, Ministry Of Sound, Tsuba and Bedrock, Omid has maintained the highest quality throughout his prolific career... without any commercial compromise.

From a remix perspective, Omid has put his touch to artists such as Lana Del Rey (to be released on Alola), Morel, Natasha Atlas, The Cure, Gus Gus, UNA, Creamer & K, Danny Howells, François Kevorkian, Steve Lawler through to Pete Moss, Groove Armada (previously called Rumpus), Telex and DeepDish. Whether it was remixing Depeche Mode's 'Enjoy the Silence' or Prince's 'Kiss', Omid's bootleg-style assaults have also made him one of the first producers in the field of mashups.

As a DJ, Omid maintains an international schedule and tours extensively throughout Europe, the U.S. and Asia. He lays down intelligent and enchanting sets that blend together everything from sublime deep house through to dark, yet soulful, emotive techno. He takes pride in developing the party spirit when the time is right. Omid aims to develop a real connection with the audience throughout his sets. It's this connection that inspires the performance and brings out the best reaction from the dance floor.

Whilst Omid has been busy with a new label management deal to set things up for 2013 he has had time for some remixes for new labels like SideWays and GrooveGarden recordings.
A new 16B artist album is set for release which has seen Omid spend 6 years in the making and mastering, with singles like the widely anticipated "Double You" only heard at Omid's more recent gigs, being released shortly.
Omid is also putting the finishing touches to another 'Sounds Like Alola' mix comp to be released in 2013 with some exclusive material by him self and artists from the camp.

With his undeniable ability and impeccable pedigree, considered alongside his impressive discography and esteemed reputation and karisma, Omid 16B is a formidable talent and a true pioneer on the international dance circuit.


2021-07-09

Falling
16B & Deep Dish Collaboration Mix

(9:31)
2021-07-09

2021-03-26

2021-03-26

Yellow
Extended Version

(7:02)
2020-11-27

2020-11-27

2020-11-27

2020-11-27

2020-11-27

2020-11-27