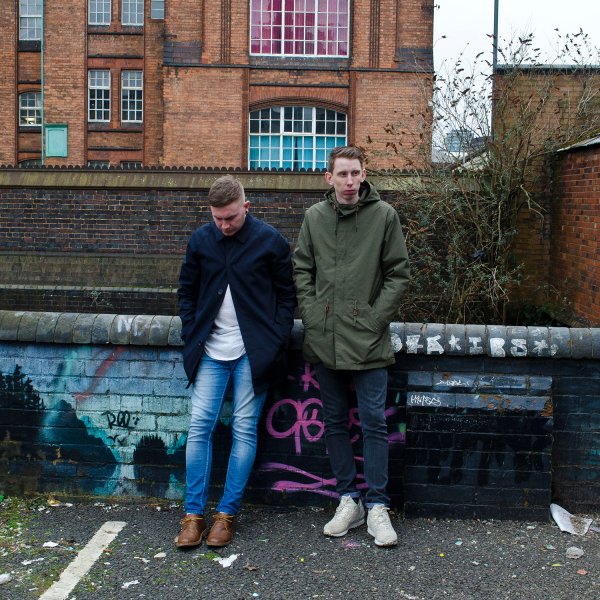 Artist
TROUBLE WITHIN
Trouble Within (Brad & Glen) are a House DJ / Production duo from the West Midlands, UK. Both Brad & Glen Started out as solo DJ's in the early 2000's when Garage music was at the forefront. They both gradually transcended in to house and played sets in and around the West Midlands area for a few years but both had to put it on hold due to raising their own families.

Roll forward to 2015 when the two of them crossed paths and were introduced to one another through mutual friends at a festival, once they got talking they both realised they were hungrier than ever to get back to it and after a few conversations Trouble Within was born. Since joining forces the boys have managed to secure some big bookings down at super clubs Ministry of Sound and EGG in London UK, as well as going out to Ibiza (summer 2016) to play at Es Paradis, Pukka Up Boat Party, Ibiza Rocks and Itaca bar.

Trouble Within have also played some pretty big sets in and around their hometown of Birmingham UK including GLAS at Lab11, VOCAL at TWENTY2, Ibiza Carnival, Cream Birmingham and Starworks Warehouse Wolverhampton. Playing at these events provided them with being on line ups alongside some heavy hitters within the scene like: Erick Morillo, Sandy Rivera, Grant Nelson, David Morales, Agent Sumo, Doorly, Tough Love, Sister Bliss, OC & Verde, 99 Souls, Sister Bliss, Tall Paul, Brandon Block, Rui da Silva, Andy Baxter, ill Phil, Marc Spence and many more. The last few months has seen the boys step it up a notch and get their first two tracks finished with both tracks being shown support from BBC introducing.

Trouble Within have only just got going and have already achieved so much in this short amount of time. These boys are definitely ones to watch for the future.

2022-10-14

2022-03-18

2021-09-03

2021-08-02

2021-05-07

2021-01-08

2020-12-18

2020-11-06

2020-11-06

2020-10-19