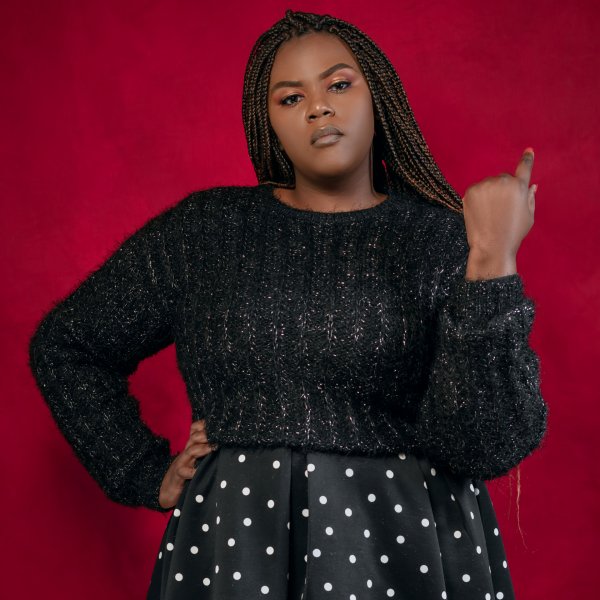 Artist
NUZU DEEP
FUTURE MOKOENA a Musician born at a Place called Mganduzweni in Hazyview Mpumalanga (29 March 1994)

She started singing at the age of 8, was in a junior Choral choir in Primary school (Mganduzweni Combined) fell in love with deep house music at the age of 16 while trying to impress a boy she liked.

In 2016 she enrolled for aviation with a dream to become a Pilot but had to put the dream on hold in May 2017 because of financial struggles and that let to her working hard on her music career in order to go back to school and become a qualified pilot.

Musical Career:

Her Journey began in June 2017 When she Recorded her first single titled IN THE DARK produced by the talented PHAKAMILE NGWENYA.

Later in 2017 she Recorded her Second single titled You Never show and third single titled Creepy Feelings. Her second single was released in June 2018 shot a music video and was aired in Channel 0 and Mzansi Magic music and different radio stations added it to their Playlist. The third single was also properly received after its release in February 2019 getting airplay in different radio stations and to top it all was number two on the underground house music chart in New York.

Her first feature was a song titled Don't Weigh me down which was also received very as it was circulating in big radio stations like Metro FM was number one on Ligwalagwala FM top twenty 3 weeks in a row which was a Mile stone.

She Collaborated with FUTURE SIBIYA(FUTUREFUE) on single titled WOMAN SO STRONG released August 2019, was number one on underground house music chart in New York which made big international producer DOUG GOMEZ recognize her and reach out to remix WOMAN SO STRONG which dropped 27 March 2020 and was already number one on Trax source 4 days after the release.

She worked with DE KHOISAN AFRIKAH on a song titled BROKEN released late 2019, she is Featured on NIA LOUW'S EP on her song with ALISON MASEKO titled ILLUSION. Another 2020 song she is featured on is called Something For The Night made Ligwalagwala FM song of the week, officially dropping on the 10th of April.

He latest Single was released March 29 titled ANGSAKHONI already on GAGASI FM'S Playlist after listeners voted it in on their Must or Dust NomaYini show, officially dropping April 17th

More music should be expected, local and international features and different genres but mostly dominated by House music, with it being her first Love.

2021-05-07

2020-12-23

2020-12-21

2020-11-13

2020-11-13

2020-11-06

2020-11-06