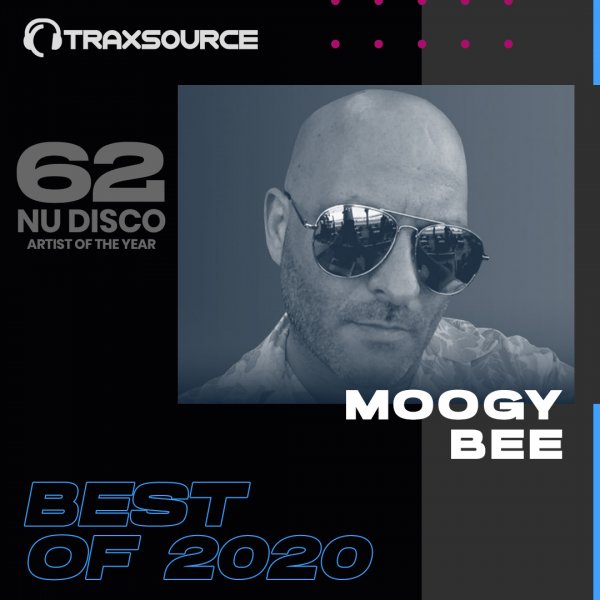 Artist
MOOGY BEE
Vlad Galaiko, also known as Moogy Bee one of the DJ and producers behind Deponiente Records a
stamp that he has been wearing since 2016 and where he edits his own productions and remixes.

The story takes place in the city of Kiev, after a few years plagued with problems with justice and a brief passage through the jail for its relationship with the local mafias. Vlad begins in the local scene of the mid-90s, well known for its dynamism at that moment. The music scene was really exciting, it was surrounded by great DJs, influential record stores and distributors and massive clubs, and the director and the actors were connected to cities like Moscow, Tokyo, Paris, Berlin, New York or San Francisco.
Undoubtedly, for young people like Vlad, attracted by the art of DJing, the scene offered many opportunities.
Private parties and concerts in small clubs began to happen regularly, and Vlad
began to be known in the Kiev scene for his art in the mixes and the strength of his staging, master in the art of Turntablism his style is refined and the Break Beat and Techno House, in his sets begins to incorporate old sounds: Boogie Disco, Electro-Funk, Italo-Disco and other styles of the 70's this transforms your DJ sets into a sort of musical gangster worthy of the Playboy Mansion.

After this intense activity, he decided to take a few months of rest to dedicate himself fully to production, now he works from his
personal study in its new releases, editions and original tracks.
His tracks received support from artists such as Dr. Packer,Full Intention,Ben Liebrand,M.o.D,Re-Tide,HP Vince,Steven Stone,Jerry Ropero,Yam Who?,Casual Connection,Discotron,Stephane Deschezeaux,Brian Tappert,Adam Nova,Loshmi,Ladies On Mars,Igor Gonya,Redux Inc,Vaudafunk, and many more...
Yes, Vlad aka Moogy Bee is definitely going to be one of the animators of the World disco scene.
Assassin, looter, seamstress, dj, samples thief, I copy your ideas, I twist the knobs, I collect synths, I accumulate vinyls, I love funk, I love disco music, together with loops.

2023-06-01

2023-04-27

2023-04-13
2023-03-30

2023-03-09

Be Linda
Luisen Spaguetti Discomix

(6:46)
2023-02-23

2023-01-27

2023-01-26

2023-01-26

2022-06-16