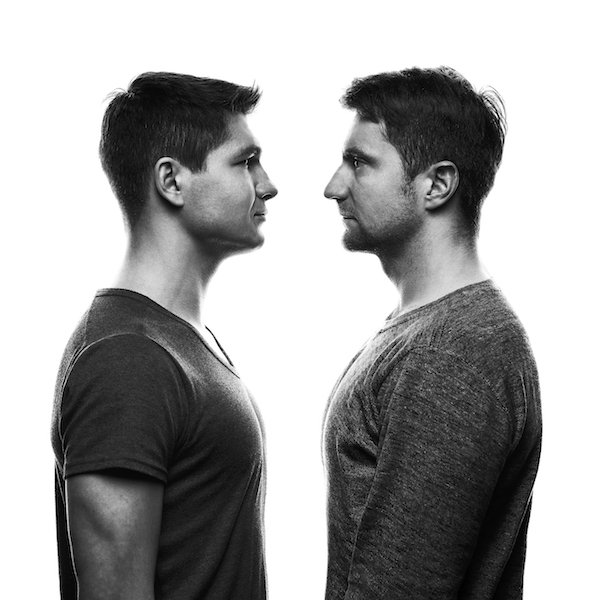 Artist
CHASING KURT
From their effortless studio sessions, to touring Europe as a tight-knit combo, Chasing Kurt bring a touch of class to house music and represent a prime example of how the new generation are pushing the music forward. Made up of vocalist Lukas together with musician Wojtek, Chasing Kurt have cultivated a sound that is both accessible and deep, sublime yet dancefloor-ready and wholly captivating. In the few years they've been together they have amassed a strong back catalogue of work, and continue to work on new compositions on a daily basis, travelling all over Europe with their superlative live act.

It all began in 2009 when the group's vocalist Lukas Poloczek was working in a bar where Wojtek Kutschke was DJing. It happened that everyone at the bar refused to leave, even when Lukas tried to disperse them and so he resorted to singing at them (a talent he's had since his youth). Wojtek was impressed by what he heard and immediately invited Lukas for a studio session with Pascal, with whom he'd already been working on music. They've been Chasing Kurt ever since...

There was an immediate connection between the three men, a close bond was formed immediately and they produced more ideas, more songs, and a deeper understanding of one another. These formative sessions resulted in their first releases, including 'Money', which was discovered by Maya Jane Coles for her DJ Kicks mix on !K7 Records and helped to establish Chasing Kurt as one of the foremost deep house groups in the business.

The group's talents soon caught the attention of influential German label Suol. The album 'From The Inside' was released by Suol in 2013. It was the result of an extended period of studio sessions, which remained as raw, honest and experimental as they were at the very beginning of the trio's mission to chase Kurt. The album marked a milestone in their music careers and picked up widespread praise from across the board, including a feature in BBC Radio1 Pete Tong's 'Future Stars'. Parallel to their creative endeavours in the studio they started touring extensively throughout the mainland, playing at clubs and festivals including Social Club (Paris), Egg (London), Sankeys (Ibiza), Watergate (Berlin), Sky Bar (Beirut), Indigo (Istanbul) and many more.

Over the past few months Chasing Kurt have been locked away in the studio working on new material. Now, a new chapter begins with new EP's, a second album almost wrapped up and plans to get back on the road with their live show. It's only a matter of time before their hard work and natural born talent takes them to the top. To be continued...
2023-09-15
2023-09-15

2023-07-21

2023-07-21
2023-04-28
2022-10-28

2022-07-08

2022-06-17

2022-04-29

Time
Miguel Campbell Extended Remix

(5:48)
2021-09-17