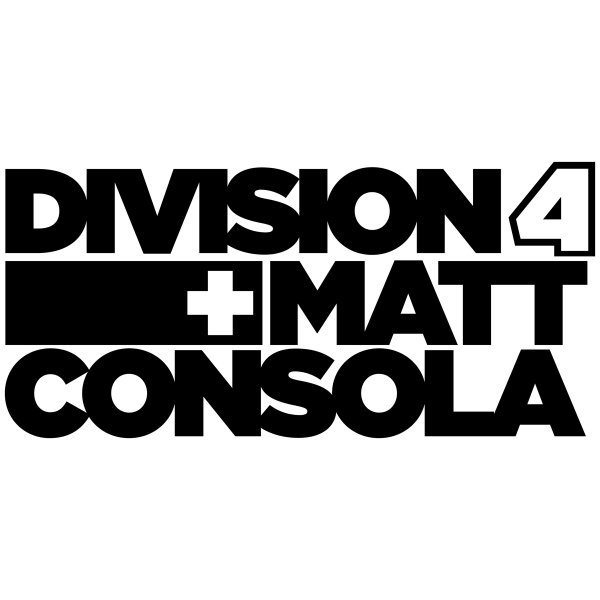 Artist
DIVISION 4 & MATT CONSOLA
With remixes on 18 Billboard Dance Chart hits and 12 UK Dance chart hits in their first two years as a team (2016 & 2017), Billboard #1 production team, Division 4 & Matt Consola were one of only four "official" remixers commissioned on the Lady Gaga & Diane Warren Grammy, Golden Globe (winning) and Oscar Nominated hit "Til It Happens To You." The track peaked at #1 on the Billboard Dance Chart and was the 8th most successful Billboard dance single of 2016. The duo went on to help secure additional Top Billboard and UK Chart hits for Gwen Stefani, Katy Perry, Cher, Phases, Enrique Iglesias, Jess Glynne, Paris Hilton, Dave Aude & Karine Hannah, Alina Arrts, Dirty Disco, Joe Gauthreaux f. Abigail, Marcelo CIC ft. DyCy, AtellaGali ft Amanda Renee and many more, before securing their next Billboard #1 for Tony Moran an Consola's Swishcraft Music record label.

With their work regularly featured on SiriusXM's Utopia, OutQ with Larry Flick, Joy 97.4 FM, and Gaydio UK with Phil Mariott, the UK's #1 syndicated dance program, the boys entered 2018 with major label projects by for Alternative Rock pioneer Beck, Karel Ullner & XoJani, Rich B Ft award-winning Broadway Singer Songwriter Levi Kreis, Dirty Disco, Debby Holiday, and the follow up to Zhana Royia's Billboard #1 called "U Sexy Mutha U" produced by Barry Huffine & Stevie F.

If January 2019 is any indication of what's to come, the boys have been busy with not one but three Ariana Grande Remixes for "Breathin'," "Thank U, Next," and "7 Rings" who all received considerable global FM & Satelite radio play. Their mix for Mark Ronson & Miley Cyrus' "Nothing Breaks Like A Heart" became America's official VJ mix as the mix was officially serviced to VJ's through the XMix Video service. The boys are fast to work on new productions for Katherine Ellis & Testone, Heather Small of M People, Dirty Disco and several original solo tracks from the guys.
2020-06-30
Proud
Division 4 & Matt Consola Edit

(3:10)
2020-06-30
2020-06-30
2020-06-30
Perfect
Division 4 & Matt Consola Radio Edit

(3:08)
2020-06-30

2020-03-13
2019-10-04
2019-06-11
2018-02-09
2017-12-08