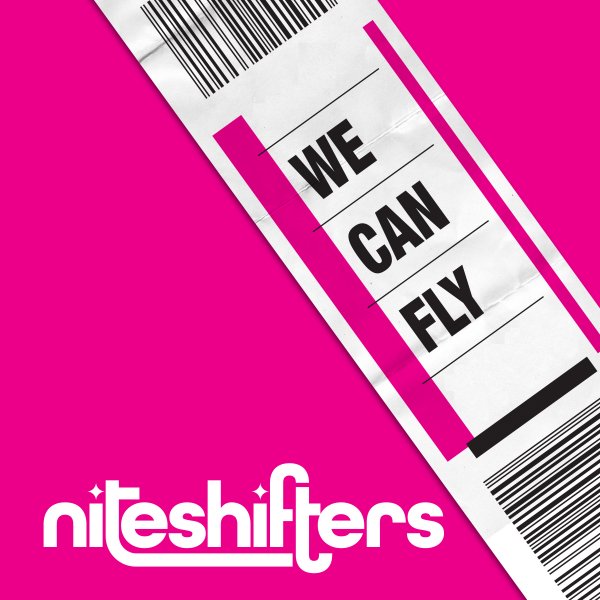 Artist
NITESHIFTERS
New Single "We Can Fly" Out August 3rd - mixed by Dr Packer - Defected's Glitterbox – and Traxsource No.1 disco artist of 2017.
 
After the success of the last single "Show Me What You've Got" played on radio and synched around the globe we are looking to further fulfil the global need for good authentic Disco with a twist.  Niteshifters have accepted this mission and are ready to whip up a boogie storm!
 
"We Can Fly" is a modern Disco gem made up of delicious sweeping strings, groovy guitars, warm keys and an irresistible funky bass, providing the perfect backdrop for Khadija Jajue's soulfully sweet vocals. Glitterbox star Dr Packer sprinkles his Disco magic on a remix, amping up the percussive beats with a groover primed to smash the Ibizan soulful dance floors and beyond this season.
Rounding off the package, Simon Tellier offers up an insatiably funky slab of French Touch, bursting with retro power-synths, an infectious bass and a feast of 'tom-tastic' beats, which has already featured on this Summer's Wimbledon coverage on BBC TV!
 
Craig Charles - Funk & Soul Club - Compilation Record Release Notes, Dec'17 - "Niteshifters - 'Show Me What You Got' - was all over the radio and television this year! The wonderful work of west London label delimusic, what we have is a slice of NY delicious disco - Via Acton!"
 
Craig Charles, Radio 2 - "We are reigniting a love of disco with the Niteshifters 'Show Me What You've Got'..." Paul Miller, Radio 2 - "Wow what a great track that's going to be huge..." and Chris Hawkins BBC Radio 2 and BBC Radio 6 Music - "Riding high in the slip-stream of Chic at Glastonbury some brilliant new disco... Pure disco powerful... a sound for the summer!" all championing Niteshifters last summer over the airwaves.
 
You will find your disco for 2018! Catch this very exciting new act before they become untouchable!
 
Who are Niteshifters?
 
Niteshifters is a London based production outfit recording, producing and playing live dance music for today's party people. They blend classic sounds with killer songs and modern live production, escaping you from the craziness of modern life and propelling you to glittering new orbits.
2018-08-17
2018-08-17
2018-08-17
2017-12-08