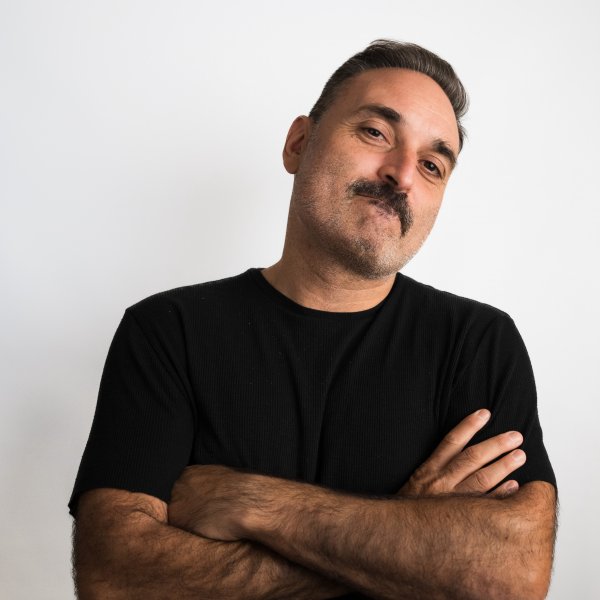 Artist
LUCA GUERRIERI
Luca Guerrieri is a DJ and producer from Tuscany. He lives and works in Follonica (GR), in his Double Vision Studio and his career began in 1995. His sound is really difficult to define, since it crosses all or almost all the different kinds of electronic music. For instance, in 2019 he releases his first album, "It Never Ends": among the 15 tracks (9 unreleased and 6 of the most representative of his career) there are also some downbeat pieces. The album comes out on Claps Records, a label that Luca runs with his friend Marco Roncetti.

Among the many productions under his own name, should be mentioned at least "Tears" (it was played on the main stage of Tomorrowland too) and "Harmony", named by Pete Tong in his show on BBC Radio 1. The track for two consecutive weeks has been at the top of Dance Chart, Flow and was supported by top djs like Tiesto, Chuckie, Sam Feldt, EDX ...

Over the years Luca Guerrieri remixed tracks by dozens of international artists including Bob Sinclar, Marshall Jefferson, Sidekick, Dirty Vegas, Watermat, Roland Clark, Ferreck Dawn, Rufus Du Sol, Ruffneck, Jutty Ranx, Crystal Waters, Jestofunk, CeCe Rogers, DHS, Darryl Pandy, Moony (...)

The long collaboration of Luca Guerrieri with Federico Scavo gave remarkable results. Among the many succesful tracks, there are"Strump (Blow It)", "Bug", "Que Pasa", "Balada", "Funky Nassau", "Words Words", "Live Your Life (with Barbara Tucker)" and also some of the most important remixes of Scavo (for example, the remixes of songs by Jovanotti and Boy George). Together with Shorty (Radio Deejay, m2o), Luca co-produced "Canta Canta", "Vazilando" and "El Sonido". With Tommy Vee instead che co-produced "Bang Bang" and "Press Play". Another well-established collaboration is with Alex Kenji, with whom he produced many songs including "Funky Beats", whereas with Fuzzy Hear he created "Disco Action"...

Among the many international clubs where Luca Guerrieri performed you can mention at least Privilege (Ibiza), Sankeys (Ibiza), Cielo (Dubai), Carrusel Club (Sofia), TQ Club (Sofia), Papaya Club (Zrce Beach - Croatia), Elephant Du Congo (Amsterdam). In Italy he performed at Peter Pan, Cocoricò, Villa delle Rose, Tenax, Music On The Rocks, Baia Imperiale and dozens of other clubs. He has ben also resident DJ of Tartana (Grosseto) for 16 years (from 2000 to 2016), whereas from 2011 to 2015 he brought his sound to Setai (Bergamo).

Luca Guerrieri in 2017 created Meet Music, a totally free convention held in Follonica during the last week of June. The goal is to help those who approach music to better understand the profession of DJ, by making the experience of many professionals available. He also participated for two years as a teacher at the Italian Jagermeister / Jagermusic Lab.
2020-09-18
2020-09-14
2020-09-11

2020-09-09
2020-09-04

2020-08-31

2020-08-28

2020-08-28
2020-08-24