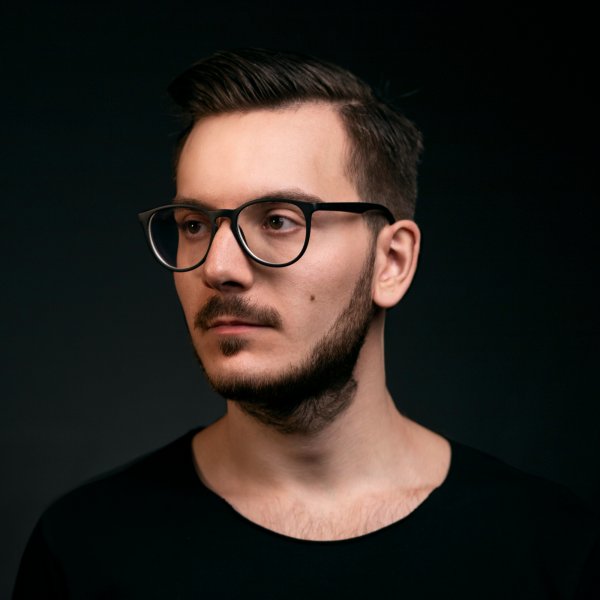 Artist
VEIVE
Filippo Franchi, aka Veive, was born in Poggibonsi, a little city in Tuscany, Italy.
He has been a music lover since his youth, also attracted by musical equipment.

He started in 2014 under the alias "DJ Firpo", experimenting mixing experiences and music production, that led him to discover electronic music in his different genres.
The firsts EDM productions, including Future House, Melbourne Bounce & Electro House tracks received nice feedback, but he was not very satisfied by these sounds…

Then his musical research as a DJ led him to discover underground genres, love at the first sight.
In 2016, he released his first Tech House EP "Sinergy" in the London-based label "Bach Music".
This journey through music led him to appear in brands like SMR Underground, CrackHouse Recordings, Carypla Records, Maintain Replay… definitively leaving EDM music.

Then the new project began through the alias "Veive", with greater personal awareness and commitment, both as a DJ and as a music producer.
Veive is the Divinity of Revenge in Etruscan mythology, a population that inhabited Tuscany in the VIII century BC and the symbol of this artist's tradition.

In 2018, he joined "Moon Club" event organization, becoming resident DJ of "Papillon 78 Disco" in Siena, also collaborating with other organization like "Morositas" and "Catch Way" in Tuscany.
He also started his own podcast series "Sides Of Techno", aired on "RAVING.FM" Radio with a nice share success.
In 2019, he reached the first place at another download site Top 10 with his EP "Dubium Part.1" on SMR Underground label, thanks to his dedication and the support of listeners.

As a DJ he is playing at both commercial and underground music events, driven by love for music and the ability to adapt to circumstances.
His style is in constant evolution, always looking for new sounds and targets.

2020-11-29

2020-11-08

2020-10-11
2020-10-04
2020-10-04
2020-09-27

2020-09-27

2020-09-06