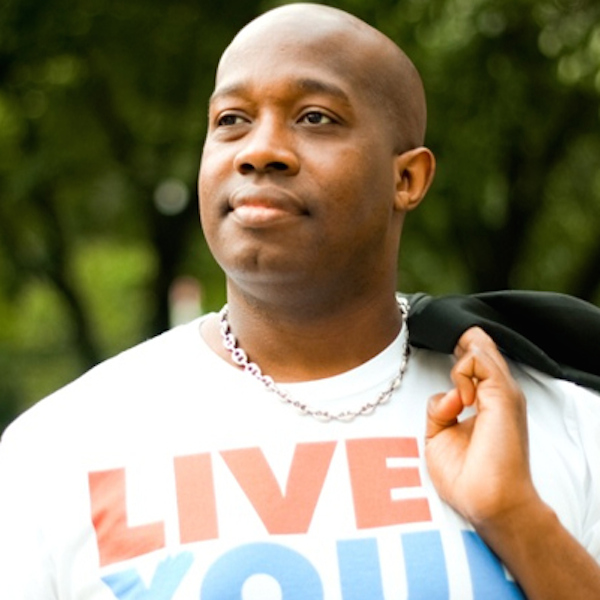 Artist
DUANE HARDEN
With his own production company Modu Productions and label Soltrenz Records, Duane Harden is on his way to conquer the dance scene.

The American vocalist and song-writer Duane Harden conquered the music scene after he collaborated and composed the mighty hit U Don't Know Me (1998) with Armand Van Helden and the best-selling single I Got What U Need (1999) with Powerhouse, topping the charts for weeks.

Harden began producing in 1997 when he met his current co-partner Moises Modesto and together they formed the successful production company Modu Productions, inaugurating it by releasing The Love That I Once Knew by Tekitha Washington.

His debut single was Don't You Ever Give Up released under his alias Innervision and featured Melonie Daniels; the track was released in 1997 by Frankie Feliciano's label Ricanstruction Records and produced by Modu. Duane continued to steadily release singles such as Sunshine (When I Dance With You) featuring Infinity in 2000 and Love For The Music featuring Sandy W in 2004.

In 2005 Harden and his long-term partner Moises Modesto and newcomer Jay Dabhi teamed up again and launched the reputable Soltrenz Records. The label is a joint venture with the world renowned Strictly Rhythm Records and has steadily pushed out dance-floor destroyers such as Sarah Mattea's Heart on Fire with exclusive remixes by DJ Antoine, Noel G and Moises Modesto and Noel G's Can't Stop (feat. Adam Joseph).

The label launched with releasing B.O.A.N's See Me Now and Moises Modesto's The Americans Are Coming shortly followed by Da Groove Doctors Nuevo Sol.

2010 shaped up to be a great year for Duane Harden as he helped co-write several successful singles like Party All Night (Sleep All Day) by Sean Kingston, the club classic Live Your Life by Erick Morillo & Eddie Thoneick featuring Shawnee Taylor, and in 2011 the fabulous smash hit by Erick Morillo & Eddie Thoneick (featuring Shawnee Taylor) Stronger.

2011 was no less successful as Soltrenz really rocked out with crashing compilations such as Jersey Fist Pump Vol. 1 and Sunset Ibiza: 2011 Soltrenz Closing Party. The singles were pouring out as well including Noel G feat Tommie Nibbs' Live Forever and the greatly anticipated The Hit Maker Vol. 1 written by Duane Harden himself..

Duane Harden is a man of many talents; being a celebrated songwriter, outstanding vocalist, excellent producer and an owner of his own production company and label including an exceptional relationship with Strictly Rhythm, it seems Harden is in for the ride of his life. Whatever this highly acclaimed artist decides to do, know only to expect greatness.

2022-10-21

2022-08-18

2022-04-08

2020-10-29
2020-09-11
2020-09-11
2020-09-11

2020-07-10

2020-03-20

2020-03-20