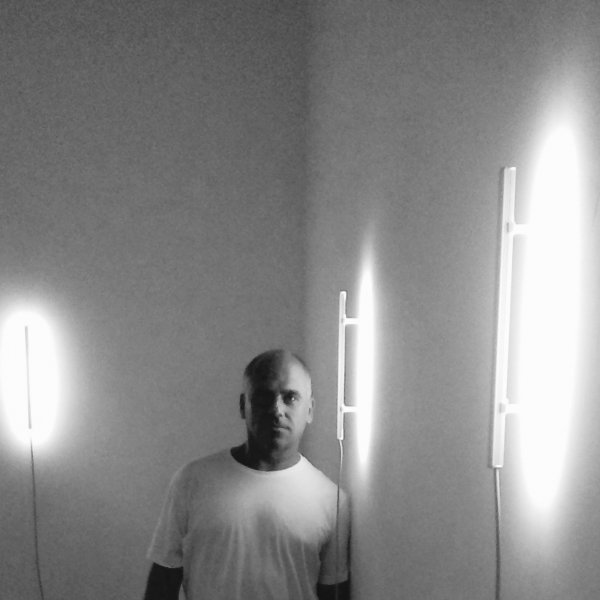 Artist
JESUS ESTEVILL
Jesus Estevill is one of Djs more versatile and talented of Spain and with a great international projection.Considered as one of the most vanguardist and respected Artist at the Electronic Scene in Spain.Jesus Estevill is a DJ and producer and comes to the electronic scene from different styles: techno , techno house, deep, house, lounge, ambient, experimental. Always taking care of the technique and the musical quality of its sessions.

He is one of the most respected dj's precursors of ambient and chillout music in Spain. Their sets of this style were famous in the mythical program of Sonia Briz, Zone 3, of National Radio of Spain of which it was habitual collaborator in the chillout specials. Jesús Estevill has performed in clubs throughout the Spanish geography and has participated in numerous Spanish festivals as well. He has been the opening act for groups such as Orbital, Soft Cell, The Orb, Utah Saints and has shared stage with artists such as Joe Claussell, Pascal F.E.O.S., Ben Sims, MixMaster Morris, Luke Slater and Dave Clarke. He has also performed outside Spain in countries such as Italy, Portugal, France and Germany.

He has had two radio shows on Beatlounge Radio (Los Angeles, USA), "DeepBeat" dedicated to the deepest and most elegant sounds, and "The Ambient Hour" dedicated to the most advanced, experimental and ambient electronics. Where he invited international artists to participate in his shows.

Currently he continues working for the American label Deep House Records to which he belongs, appearing in his compilations and collaborating also in the radio that the seal has in Chicago where they emit their sets monthly. He is also immersed in his projects ¨Kyreo¨ dedicated to techno of vanguard and the most experimental music and ¨Âmes Blue¨ of sounds more deep and electronic, with this last one participated in the year 2012 in the first compilation ¨ Chillout LifeStyle ¨ of the American seal Of Los Angeles "Beatlounge Records" and also for the German label ¨Schalldeluxe¨ where he shared one of his¨ Âmes Blue ¨ songs with artists of the likes of Moby, Lenny Ibizarre.
There are no available tracks from this artist at this time.