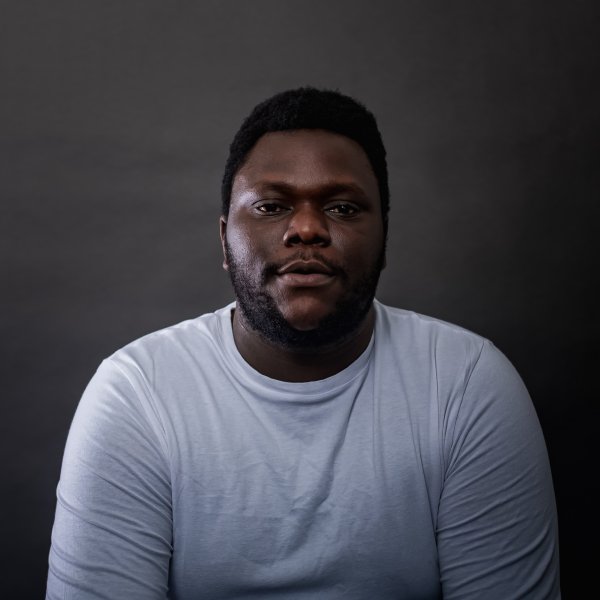 Artist
EUGGY
Mombasa native, Euggy, became impassioned with music very early on in life; mesmerised by his Dad's vinyl collection. House music hit his radar in 2008 and Euggy obsessively looked for ways to become part of the Kenyan electronic music industry which was still in it's infancy. He cut his teeth in the industry by frequenting local clubs, using their equipment after hours to teach himself how to DJ. That led Euggy to organising small events where he could showcase his newly honed skills and network with the industry heads in attendance. Euggy is a very observant DJ with the impeccable ability to pre-empt what the dance floor needs next, delivering sets with dynamic and poignant energy. This special connection with the crowd has afforded him bookings in Johannesburg, Abu Dhabi, Dubai, Addis Ababa and Lusaka.

Growing up in a place that considers music sacred has gifted Euggy with a natural ear for production. He first began exploring this talent in 2016 and just two years later, dropped his first release, a remix project on his very own Gondwana label. Elevating quickly, Euggy then released 'Sounds of Sasaab' with MadorasInDaHouse and Midi Minds Kenya for the Sounds of Sasaab project. This project collaborated with the local Sambaru people of Kenya's Northern Frontier, using sampling of their spine-tingling chants, rhythmic clapping and soul-touching singing. Euggy's latest drop is for Kid Fonque's Stay True Sounds label; a 3 track EP entitled 'Conversations', with remixes from Ed-Ward and Hypaphonik. Euggy's production style has much breadth and depth; he understands the nuances between sub-genres and delivers high quality, incredibly musical pieces. You will most certainly hear his musical influences in his offering – this is an artist who draws inspiration from classic African musicians like;Brenda Fassie, Oliver Kitukuzi, Onyi Papa J ,Awilo Longomba, Franco amongst many others.

The conception of the Gondwana Ke record label in 2017 is a key milestone for Euggy as it solidified his place amongst the pioneers of the electronic music scene in Kenya. The imprint enjoyed notable releases early on from; Da Capo, Argento Dust, SURAJ and saw huge success with Karyendasoul's 'Waka' track. Following the early success of the label, Euggy, along with his label partners, set out to curate and produce the most popular electronic music showcase event in Nairobi. Gondwana Parties are much more experiences than events; set on a terrace overlooking Nairobi National Park, you take in the landscape as much as you take in the music. The showcases, where Euggy is resident DJ, are always headlined by the best in the game such as; Da Capo, Sun El-Musician, Kususa, Black Motion and Caiiro (to name a few) and as such, Gondwana has become known as the platform for top tier electronic artists to perform in Kenya.
Neuru
Euggy & Dylan-S Remix

(6:18)
2023-03-31

Weche
Frigid Armadillo Remix

(8:05)
2022-09-23

2022-02-04

2021-07-30

2021-06-04

2021-01-29

2021-01-29

2021-01-29