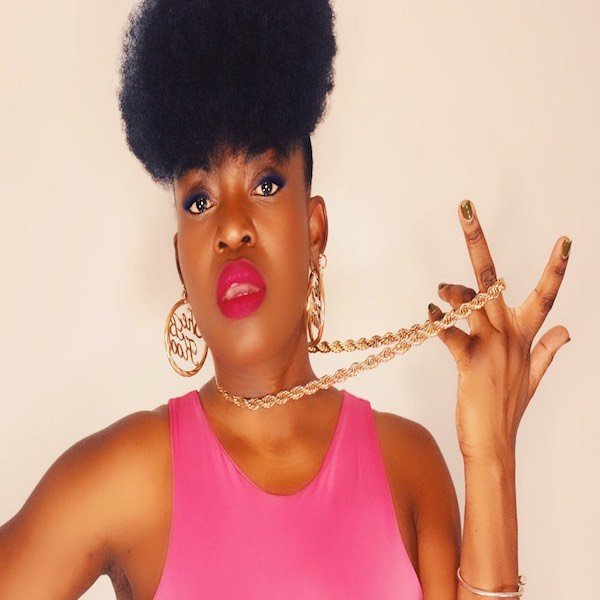 Artist
SHERONA KNIGHT
BIOG:
Sherona Knight is a singer and songwriter based in London. Her music career was built on strong foundations starting as a teen. Whether it was featured vocals with the late Jungle MC Stevie Hyper D, and Fallacy or backing vocals for Amp Fiddler, Sherona is a multi-talented performer in the UK entertainment scene. For several years Sherona was a commercial dancer, working with artists such as Beyonce, Whitney Houston, and Robbie Williams, S Club 7, Wyclef Jean. Whilst working as a backing vocalist for the UK artist Estelle, and subsequently going on tours with John Legend, Black Eye Peas, and James Brown, Inspired by the likes of Minnie Ripperton, Stevie Wonder, Jodeci, and Eric Roberson, Sherona wanted to branch out on her own and pen her own songs. Her first signed songwriting credit was with Guy Robin now known as Jonas Blue on their single, Still Standing. She was a part of the vocal ensemble for ZooNations musical hit Some Like it Hip Hop from 2011-2013 and became a mum in 2015 to her daughter Aja. Sherona made a comeback to music and released her first solo single independent release '​Lovers' ​which features UK rapper Locky. Released in June 2018, it earned her first nomination for best new artist at the Bright Star Awards in January 2019.
June 2020 saw the release of the V Recordings monster single "Already Know You" by Mr. Joseph featuring Illmatika, and Curmiah Lissette and featured Sherona Knight on the chorus vocals. The Remix by Dogger and Mindstate has also
been a huge success in the DnB world. Firmly securing her place in the dance music world, Bryan G featured the track "Oshun" with Maverick Soul and Illmatika that's not even released yet on his January podcast and Sherona has recently teamed up with Dj Paleface on a new initiative - Rejecting Fads, Breaking Conventions - and will be releasing the soulful eclectic, and catchy Afro House song "For Real" In February 2021 on Pasqua Records.
2020-12-21
2012-07-23
2011-06-15
2010-11-03
2010-11-03
2010-11-03