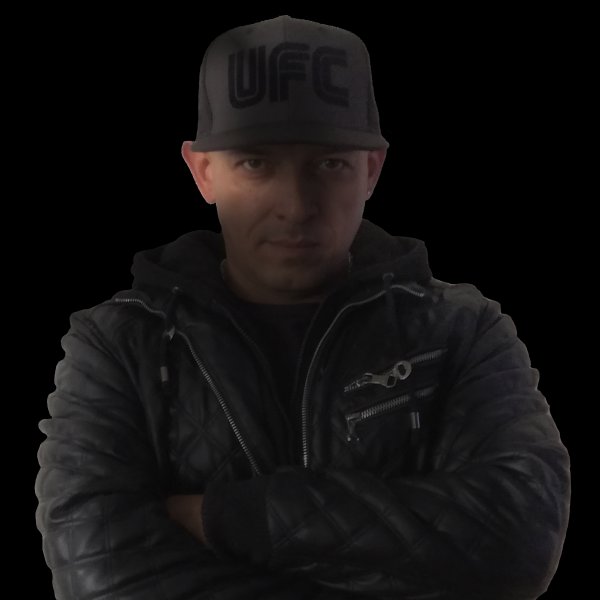 Artist
ALFONSO G
Booking & remixes please send at djalfonsog@gmail.com

DJ PRODUCER TECHNO MUSIC FROM MEXICO CITY.
 HAS SHARED TURNTABLES WITH ARTISTS LIKE: DEADMAU5, MAGDALENA, LEHAR, JORGE GONZÁLEZ, FIDELES, CHRIS FORTIER, CHAIM, GEL APRIL, PHONIK, LUKE CHABLE, RICK PIER O NEIL, TOMMY LEE, LITHIUM, B-LIV, WILLY SAN JUAN, MARCOS CARNIVAL.
HAS PARTICIPATED IN FESTIVALS LIKE THE ZOO PROYECT IBIZA THIS IS TULUM 2018, MEDUSA FESTIVAL MEXICO 2018 EXPO 'AMLO FEST' 2012, DJ WORLD EXPO IN 2008 AND 2012, THE FESTIVAL CIBELES 1 KILO DE MÚSICA 2013
OWNER OF THE PROJECT NO TECHNO NO PARTY MX.
PRODUCTIONS IN TOP 100 TECHNO CHART IN TRAXSOURCE
FEBRUARY  2019 - TRANSPORTING (ORIGINAL MIX) # 15
JANUARY 2019 - THE WALKER (ORIGINAL MIX) # 19 
SEPTEMBER 2018 -  WITHOUT SENSE (ORIGINAL MIX) # 26
APRIL 2018 - ACID GIRL (ORIGINAL MIX) # 78 
JANUARY - 2018 - DJ KARL COTBRUM - OUT OF MIND (ALFONSO G REMIX) # 88
OCTOBER 2017 - DEMON (ORIGINAL MIX) # 28
CLUBS HAVE BEEN PRESENTED IN THE CITY OF MEXICO. HOW CONTINENTAL DJ CLUB, YEHYO, THE MANSION, VELVET, HOOKAH, RIOMA, JUST FOR MENTIONING SOME.
HAS PERFORMED PRODUCTIONS FOR
VESTA RECORDS (BELGIUM)
76 RECORDINGS (MEX)
MARKTEK RECORDS (PORTUGAL)
AGNOSIA RECORDS (ISRAEL)
INVISIBLE RECORDS (CHICAGO)
69 STREET RECORDS (ENGLAND)
DEC RECORDS (SPAIN)
AND SUB LABEL ABSTRACTIVE MUSIC FROM SONY MUSIC.
2020-05-11

2020-04-27

2020-03-23

2020-01-27

2020-01-27

2020-01-13

2020-01-13
2019-12-30
2019-12-30

2019-12-02