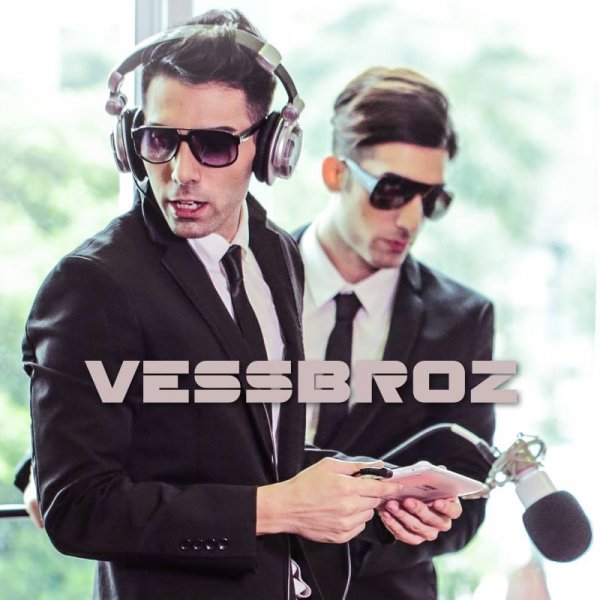 Artist
VESSBROZ
Vessbroz are an up and coming EDM DJ, producer and remixing duo based in Kuala Lumpur, Malaysia with a music catalogue and extensive fan base that speaks for itself. With thousands of online followers and the release of ten songs in 2016 alone, brothers Armia and Arsham have proven themselves a lethal pair with an exciting future ahead.
Despite breaking into the scene in 2015, Vessbroz have compounded stellar production skills and hard hitting tracks with a touch of quirkiness to bring their listeners the best of what EDM has to offer.
Recently releasing four official music videos on their Vevo channel, the pair reached over 100,000 views as well as over 3 million plays on Soundcloud. Vessbroz' upbeat style is an effortless fusion of high energy fun and raw grittiness; their tracks, ranging from the deep house genre to dance floor groove, incorporate a sinister and industrial sound that keeps the crowd helplessly engaged and wanting more…Think Martin Garrix and Diplo joining forces with Tiga.
With numerous songs distributed on more than 150 online shops and websites, including iTunes, Amazon and Tidal to name a few, most of their mixtapes are featured in the top 100 mixtapes on Mixcloud.
Bringing together their musical knowledge and extensive experience from playing gigs, Vessbroz have enjoyed international success and many industry achievements. Among other stand-out career highlights, they achieved Number 1 DJ in Malaysia chosen by Reverbnation, were the officialCoca Cola DJ for the 2016 tour, entered into the top 100 electronic music songs on iTunes Malaysia with their track "Don't Get Me Wrong", and graced the front cover of DJ Magazine for their September 2016 issue, as well as being chosen as the magazine's Fashion Artists of the month.
Honoured to receive appreciation by Malaysian Deputy Minister, Ministry of Domestic Trade, Cooperative and Consumerism and Minister of Human Resources in two different categories, Vessbroz also became 'Best Original Song' and 'Best Music Video' award-winners by Indiewise USA for their track "Safe Train". With a vast musical knowledge base as the foundation of their success, they are skilled sound engineers with a background in studying classical music in addition to the iconic EDM sound for which they have become known.
In a short space of time, the remixing duo
have entered the Global DJ ranking and climbed to #170 in the Global Electro House ranking. Featured on countless websites, including MTV Artists, Vessbroz are set to do even more incredible things in 2017. For this highly energetic, passionate and musically skilled pair, the sky is certainly the limit.

2022-06-10

2022-03-25
2022-03-18
2022-02-17
2021-12-17
2021-12-13
2021-11-08
Alone
Extended Trance Remix

(5:10)
2021-10-01

2021-09-24

2021-09-24