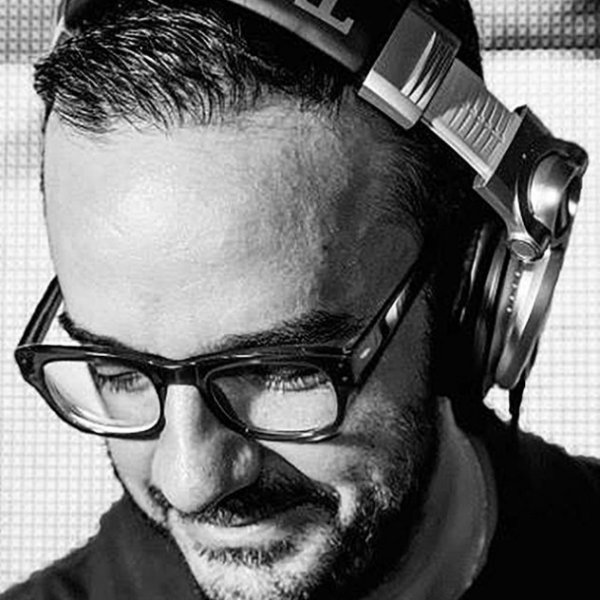 Artist
FRANK MASTER
Frank Master, active in the national and international scene for several years, has established himself as a DJ performing both as a special guest artist and as a resident in several clubs and clubs reaching ever higher heights of intensity and loud explosions of energy among his audience.
Equipped with great curiosity aimed at being always tuned to the international sound frequencies, Frank Master proposes an avant-garde musical selection, in a geometric and inventive key, which draws on different musical genres and which characterizes his dj set recognized on several occasions as intense and exclusive.
In continuous artistic tension, with care and precision can identify and draw the dancefloor in all its angles managing to slow down and then accelerate the beats up to sudden exaltation with echoes and recalls of the past and unexpected twists.
He has performed with his DJ set in several clubs and national and international events of the most important in the world (most recently in Ibiza, London, Cannes, Miami, Punta del Este, Pamplona, Minsk, Valencia, Rhodes, Oslo, Moscow, Amsterdam for King's Day and for official parties ADE - Amsterdam Dance Event, Miami for several Winter Music Conference and Miami Music Week parties, etc.).
He is currently on the air, as a resident DJ, on several international radio stations such as Ibiza Live Radio (Ibiza), My House Radio FM (U.S.A), Miniradio (Belgium), Eurobeat Radio (United Kingdome), Radio Djsline (Germany), Radio Xlarge (Turkey), RadioNews FM (Italy), Beats2Dance Radio (Holland) and now also Radio Lisboa (Lisboa).

2023-02-03

2022-03-25
2021-12-17

2021-10-08

2021-05-14

2021-05-14

2021-04-09

2021-02-19
Rotate
Viktor Martini & Frank Master Remix

(6:41)
2018-01-01
Rotate
Viktor Martini & Frank Master Remix

(6:41)
2017-09-08