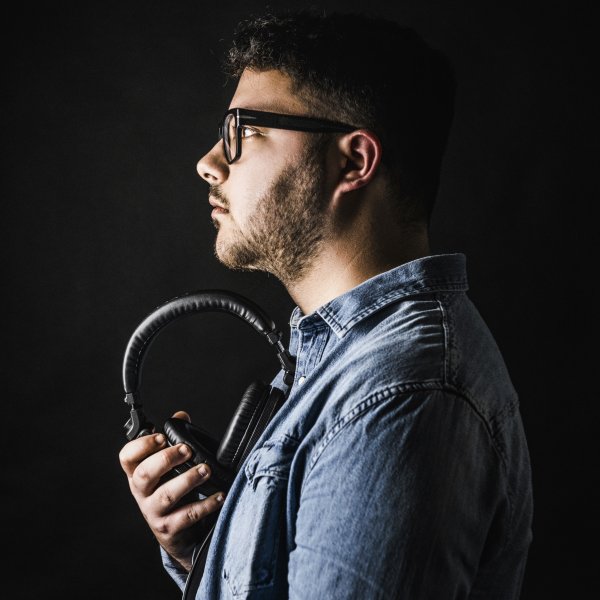 Artist
WALTER G
Walter Graffeo is DJ and producer entering the quality dance music circuit.

Born in Palermo, Walter grew up listening to music coming in from all over the planet at his fathers record shop "Best Record" (One of the most sought after record shops in Sicily).
Founded by the historic Roman DJ "Claudio Casalini".
Because of the experience and the ear of his father "Filippo Graffeo", Walter accumulates a lot of musical experience in his growing age, and is passionate about quality music especially by enhancing the relationship of instrumental music.

Over the years Walter Graffeo aka Walter G has become passionate about all the facets of jazz and has become part of the world of House Music playing in various clubs and always offering a sound that differs from the others.

The constant search for niche sounds and the passion for music that transmits emotions and elegance, is also transmitted in the same productions of Walter.

Starting from scratch with the productions, Walter G has become more and more known internationally over the years, collaborating with prestigious labels and famous names including:

Eric Kupper, Luis Radio, Mark Di Meo, Peppe Citarella, Marc Cotterell, Neil Pierce and many others ...

The dedication to music has prompted Walter to be joined by various important names, remembering Little Louie Vega, The Shapeshifters, Dave Lee and many others ...

The ultimate goal for Walter G is to make people understand that good music still exists and has no age. Walter's DJ style is a fusion of Jazz and electronic flavours.

2023-05-26

2023-05-15

2023-05-13

2023-04-14

2023-03-27

2023-03-03

Baile
Walter G Remix

(6:17)
2023-03-03

2023-02-24

2023-02-03

2023-02-03