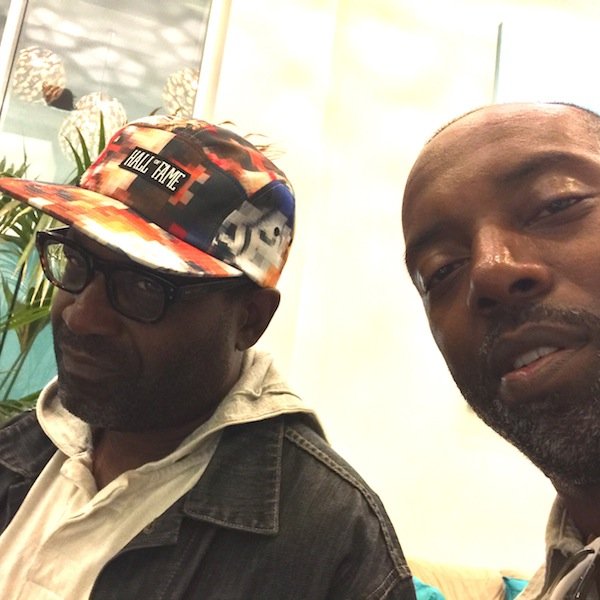 Artist
THE LOUNGE LIZARDS
The Lounge Lizards consist of Luke Austin & DJ Kemit.
DJ Kemit was once a member of the Grammy Award winning Hip Hop group Arrested Development.

After his departure from AD Kemit began the deep house group KemeticJust with long time friend and producer Justin Chapman. The duo are still active with a catalog of music that spans from King Street/Nite Grooves (NYC) to NDATL (ATL).

Kemit is also a well known DJ in celebrity circles, having played private deejay sets for Prince, Jane Fonda, Janet Jackson, Steve Harvey, Jermaine Dupri and Brian Michael Cox. DJ Kemit also serves as the resident DJ for the internationally known tastemaker event Funk Jazz Kafe.

His 2012 debut album "Everlasting," encompasses the diversity of his DJ sets. Moving effortlessly from Classic Soul (Carl McIntosh of Loose Ends and Jean Baylor of Zhane), to Soulful House (Osunlade, Terrance Downs), to Jazz Funk (Frank McComb) to Contemporary Soul (Eric Roberson, N'dambi).

Kemit is world-renowned for his Grammy nominated production work on Arrested Development's 2nd LP, as well as Anthony David's 2011 #1 hit single, "4evermore" which featured Algebra Blessett & Phonte.

DJ Kemit has worked with the likes of Cooley's Hot Box, Eric Roberson, Lady Alma Horton, N'Dambi, Music Soul Child (Tour), Tasha Larae, Josh Milan, Rich Medina, Lil John Roberts, Robert Glasper & Chris Dave.

Luke Austin is best known for his keyboard work on Jill Scott's Fools Gold, Tisha Cambell's "Steel Here" and B Slades cover of Janet Jackson's "Alright". If you have been paying attention you might recognize Luke as the touring keyboardist for Mary J Blige (1995-2006); Destiny Child's Destiny Fulfilled... And Lovin' It Tour (2005); R Kelly Down Low Top Secret Tour (1996) and The TP-2.com Tour (2001).

It was during the Teddy Riley featuring Blackstreet Tour (2010-2011) where Luke & Kemit met and they soon after began creating music together. Once they discovered they both shared the same enthusiasm & love for rare grooves, classic soul, Classic chicago house, soulful house and disco the relationship was solidified and the studio sessions began. The name The Lounge Lizards came about from Luke putting titles on demo songs the duo would create.

The Lounge Lizards (Luke and Kemit) have been recording for some time now. "Luke and I felt like this was a good time for us to introduce our brand of soulful house to the masses," says Kemit.

2021-12-12

2021-07-23

2021-07-23

2021-07-23

2021-04-16

2021-04-16

2021-04-16

2021-04-16

2021-04-16

2021-04-16