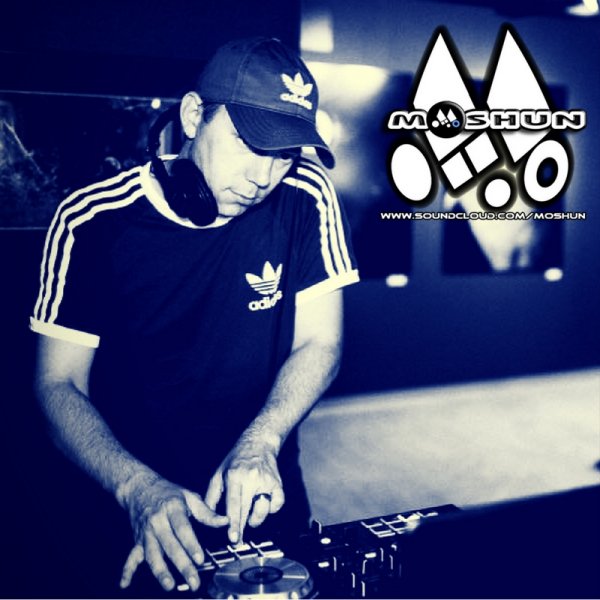 Artist
MOSHUN
Japan-based artist MOSHUN originally from Nottingham U.K. has been producing for years under other names ( Kinky Movement and Onsei)

Inspired from an early age to be involved in music,
first trained to play violin and piano at an early age,
later moving on to djing at the age of 13 and got into music composition and arrangement at 16,
A student of music technology at Confetti school of sound engineering and also music business at NCN college Nottingham.

The next step was to go into production and after successful releases, under the names Kinky Movement and Onsei the concept of Moshun was born.
Moshun caters for all styles of music with releases in House, Jackin, Deep, Soulful Nu Disco, Garage, and Downtempo.

Moshun has had continued success and support with releases on
Tango Recordings,
Simma Black,
Simma Red,
Ohm Made Music,
Krome Boulevard music
Doin Work records,
Well Hung Music,
8 Down,
Hi! Energy Records,
Modern Revival,
Emby,
Dope Records,
Ginkgo Music,
Juiced Music,
6th Sense music,
Restricted Access Recordings,
Blue Gritt Recordings,
Inspected Music,
10 inch Dogg Recordings,
Uknowy Music,
Sugar shack recordings,
B.P.M recordz,
Llama farm recordings,
Brain Kat Records
Phobic recordings,
Caboose Records,
Native Soul recordings,
Defined House,
Chicago house Fm Records,
Replay recordings,
Union recordings,
Mid West Hustle,
Llama farm recordings,
Round House,
Tight Recordings,
O.X.O records,
Clean House,
Deep Cartel records.
and many more.
For all tracks visit/add
Moshun on Soundcloud @ www.soundcloud.com/moshun
Exclusive material on @ https://moshun.bandcamp.com/
and add on facebook @
https://www.facebook.com/pages/Moshun/153701861341831

Hope you all enjoy the music!
Inside
Chemars Deeper Edit

(5:14)
2020-11-26

2020-11-12

2020-07-06

2020-05-29

2020-05-29

2020-05-29
2020-04-10
2020-04-10

2020-03-27