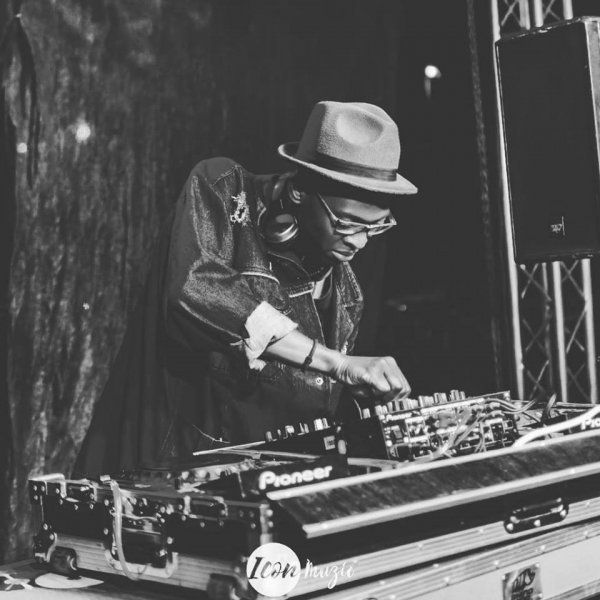 Artist
MSHUDU
Name: Sizwe 

Surname: Mchunu

Stage Name: Mshudu

Place of Birth; Pietermaritzburg

Date of birth; 26 - 11 - 1992

Biography;

Sizwe Mchunu aka Mshudu is a young passionate Pitermaritzburg Disk Jocky(DJ)and Dance Music Producer.

The  genesis of his career took place in the year 2010 as he was introduced to the art of music by his older brother, placing him on a path towards his dreams.

Mshudu, thereafter spent his days educating himself and honing his skills as a Dj, familiarizing himself with the equipment all in an effort to perfecting his craft.

Music was more than just a hobby for Mshudu and as much as he appreciated putting together a crowed roaring mix,his passion was deeper and it only become natural for him to branch out into music production. In 2011 he then began to produce his owen sounds and gained local appreciation for it. It was at this point the he began to make a name for himself.

Mshudu's most celebrated and acclaimed achievment comes with with sharing the turn tables with Oscar P from New York City in 2012 at 'My House' in Johannesburg and such an accomplishment did not go unnoticed as his name sat on the tongues of many, his name soon caught the ears of the country's beloved radio stations Metro FM and YFM that aired his music to an audience of millions.

The songs that made waves across the abovementioned radio stations are as follows

*   Rooted Channel Brothers - Just Be

*   Rooted Channel Brothers ft Griffith Malo - Shapping My Dreams

Mshudu is an artis immersed in humility with ambitions that are bigger than himself and with that in mind , he and Shumi have come together as a collective to form 'Rooted Channel Brothers' . A group formed with a common goal of breaking the international music scene, Mshudu has been releasing with some international recording labels such as 'Open Bar Music' located in New York City. He has also released outstanding projects with local record labels such as 'Iklwa Brothers Music, Beezy Bee Productions.

Some of Mshudu's local reclaimed achievements include:

* Sharing the stage with big names such as Black Coffee, Dj Shimza, Iam Themba, Enoo Napa, Rocco, Culoe De Song, Caiiro, KingSfiso, Sun-El Musician

* He was an active participant in the "The Mojo Shandisi Tour" Which was an initiative by Mayonie Productions owned by Zakes Bantwini.

* Mshudu is also part of "The Sundance" which is an outdoor event. one of the biggest in KZN and is still growing in numbers.

* In 2016 he was part of a huge outdoor event in Pietermaritzburg called the "Summer Jam"which had well established artist like Zakes Bantwini, Cassper Nyovest, Big Nuz, Nasty C, Dream Team, WTF.

* Furthermore, Vodacome has come forward to collaborate with Mshudu in distributing his music. You can Get "Mshudu ft Inno - Amabele" as a welcome tone on your phone by Sms'ing WT8096669 to 1178 at only 75c

Mshudu has proved himself to be a Dj of exceptional proportion, advancing his career in a linear fashion on an annual basis, he is a man that should definitely remain on anybodys rader at the at this point the future looks bright for the young Dj/Producer.

2019-07-25

2019-07-25

2019-07-25

2019-07-25

2019-07-12

2019-07-12

2019-07-12

Amabele
DJ Mreja & Neuvikal Soule Horizon Dub

(7:21)
2019-07-12

Amabele
Mzala Wa Afrika Remix

(9:45)
2019-07-12