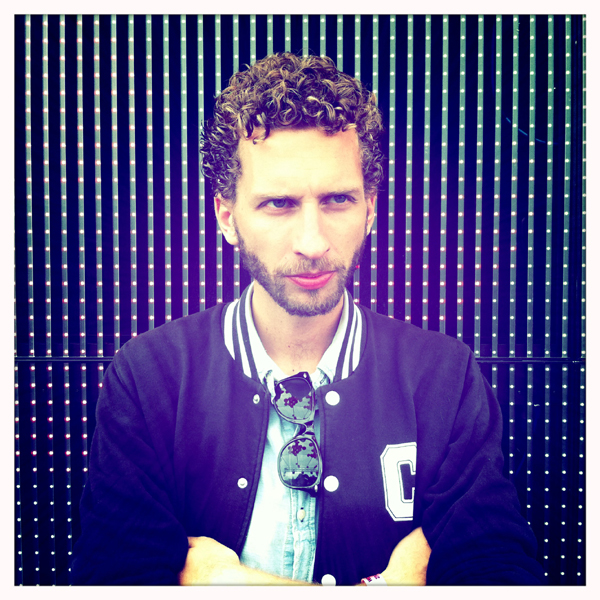 Artist
LARS VEGAS
Two belt-driven turntables and a second hand mixer was all that Lars Vegas used when he started "mixing" his first hiphop records in the early 90's. At first it was all hiphop, but soon he also found a strong attraction to house music. Especially the housemusic from the early days of Detroit and Chicago had a strong appeal. After four years of exploring all different aspects of house music, the by then 19 year old DJ started an interest in older music styles such as funk and soul. Very quickly James Brown, Al Green, Patrice Rushen and Funkadelic became regulars in his choice of music.

When he turned his hobby into work, he was already mixing different styles of music together. Since his first residency in Nightclub Panama he has been a regular guest at events in big and small clubs in Amsterdam, The Hague, Rotterdam and Utrecht such as Paradiso, Tivoli, Panama, Jimmy Woo, De Kring, Studio K and Off Corso.

The last years he has evolved from playing all styles, to using all styles, as an influence for his energetic house sets. Playing over the whole range of house music, his early love for Detroit and Chicago house has finally taken over. 2012 was the year of his first release. His track Thunderday on Tomorrow Is Now Kid Records got great reviews and still remains an instant classic.

Next to his solo career as Lars Vegas, he is also half of 'Detroit Swindle', a deephouse act that is currently taking over the underground dance scene with their records on Dirt Crew, Freerange, Wolf Music, Saints & Sonnets, Murmur and several other labels. An act that has been voted 'one to watch in 2013' by DJ Mag UK and gets big support by
Laurent Garnier, Huxley, Eats Everything, Caspa, Jimpster and many many more.

His self-made future is looking brighter by the year and it won't be long before his tracks will make their way into most clubs around the world.


Grace
Extended Mix

(6:37)
2020-06-26
2016-10-07
2015-03-23
2014-12-08
2014-10-20
2014-09-22
Grace
Extended Mix

(6:37)
2014-08-18
2014-07-21
2014-07-07
2014-06-09