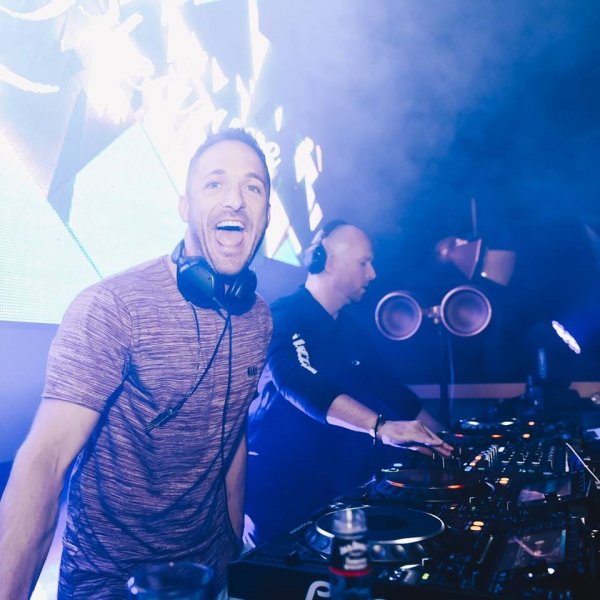 Artist
FILTH & PLEASURE
Filth & Pleasure; A.K.A Paul 'Geeza' Robertson and Craig Paxton, are Perth based but hail from London and Edinburgh respectively. Championing a more groove-lead, upbeat techno and house sound, they are heavily influenced by the likes of Mark Knight, Enrico Sangiuliano, Solardo, Camelphat, Leftwing & Kody, Tuff London, PAX, Sam Paganini, Groove Delight, Victor Ruiz, Adrian Hour, Alex Stein, K.A.L.I.L., Carl Cox, Jon Rundell and Matador to name a few.

They met originally back in 2001 during the halcyon days of the Hard Dance scene and were regular features at clubs like Frantic, Ministry of Sound, Innovate, Extreme Euphoria, Twisted and Heat UK. Under their initial guise as Section 2, they made their debut on the Heat UK boat party to Germany supporting Fergie – of BBC Radio 1 fame, and went on to record their first track – 'Keep Coming' which went to Number 1 on another download site on the Addiction Digital imprint. Their second track – 'Texas Saw Bass Massacre' received great reviews and was track of the month in Mixmag and signed to the legendary Traffic Records. 'Silo' – which Paul recorded separately with engimatic producer Nick Sentience, was signed to the Night Vision label and also went to number 1 in the .net charts. Their DJ sets saw them play at the likes of Shepherds Bush Empire, Ministry of Sound, The Fridge, Brixton Academy, supporting the Hoxton Whores in Reading and several seasons in Ibiza, culminating in the highlight of their careers to date in the main room at Es Paradis on the White Isle.

Since moving to Australia their sound has refined and matured to that which you hear today. Regular features on the Perth party circuit have seen them play sets at local gigs such as MVMNT @ Flyrite, the legendary Fine Art @ Geisha, on the infamous Groove Ryderz boat parties, as well as Gilkison's, Fevah in Melbourne, and their annual residency playing 6 hour sets at WA's version of Burning Man – Blazing Swan.

Studio sessions have so far proved very successful, with their recent 'A Taste of Pleasure EP' coming out on Build It Records www.facebook.com/BuildItRecords/ featuring two epic tracks in 'Synesthesia' and 'It's About Time'. Their first two releases - 'Be Water' and 'Love Parade' were signed to up and coming UK House & Techno label Freakin 909 - www.facebook.com/freakin909 and both 'Atmosphere' and 'Pump Up The Jam' were released on Brazilian label Speedsound Records - www.facebook.com/speedsoundmusic/ Future release - 'I Am' is scheduled for release on KOT (Keep On Techno) www.facebook.com/KeeponTechno/ with a couple or remixes in the works also.

Sharala
Filth & Pleasure Remix

(7:05)
2019-07-12

2019-07-08
2019-05-31

2019-05-17

2019-05-17
2019-05-10

2019-04-26

2019-04-26
2019-04-05
2019-03-25