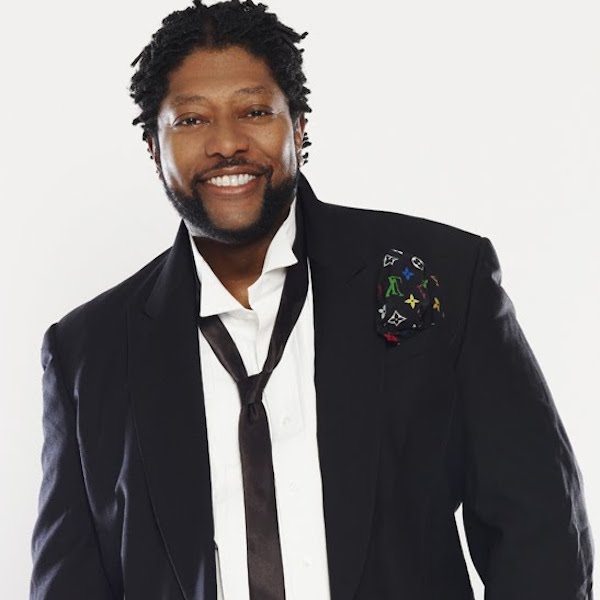 Artist
JOSH MILAN
Josh Milan is one of those rare artists in this business whose music is truly timeless. You can play his remix (along with co-producer Kevin Hedge) of Cold Cut featuring Lisa Stansfield's pop dance hit, "People Hold On", today and it still sounds as fresh as it did 16 years ago, or Blaze's, "Can't Win for Losing", you'll find lyrics that are forever relevant. His catalog totals over two-hundred published works, making it the largest catalog produced by any single entity in the genre. As artist and businessman, he has been involved in almost every facet of the music business.

From producing to performing to managing to distributing music, not many can come close to the artistry and business of Josh Milan. Blaze (Josh Milan, Kevin Hedge and Chris Herbert) started writing music together in 1984. The three decided to form a production team after Chris introduced Josh and Kevin and encouraged them to become a recording group. In the beginning, the three would meet in Kevin's bedroom for writing sessions. That is where they laid the foundation for what they became most respected for - great spiritually uplifting songs. "Songs have always been our main production focus." Josh Milan explains. "It's the lyrics and melodies of our musical heroes that have influenced us the most." Josh has influences that range from Stevie Wonder to James Taylor and beyond. But it's the combination of deeply soulful melodies, his blend of Afro, Jazz, Soul and Gospel, and the positive world views in their lyrics that makes most people compare his music to the legendary Earth, Wind & Fire.

Josh started to develop demo recordings in the style of the day's popular club music. With "DJ" Kevin Hedge at the controls, they turned out song after song for other artists and producers to record. Some included "This Time" by Colonel Abrams knock off Hunter Hayes, "One Man" by Chanelle and "Reachin'" by Phase II. The three ultimately signed their first record deal with the newly formed Quark records in 1985, producing three major club hits of the time; "Whatcha Gonna Do", "If You Should Need A Friend" and "Can't Win For Losing". The Blaze sound caught the ear of then Motown Vice-president of A&R, Timmy Regisford, who immediately put them to work on numerous Motown projects. "These guys were making productions that were raw enough to move the club, but always kept the integrity of the songs," says Regisford on Blaze. By now, the Blaze sound was capturing the spirit of dancers in the clubs and the hearts of radio listeners in New York. As a remixer, Josh(along with Kevin Hedge) has worked on projects for Diana Ross, Aretha Franklin, Macy Gray, Jamiroquai, Lisa Stansfield, Babyface, and countless others. As overdub musicians, they have worked with DJ/producers David Morales, Frankie Knuckles, Timmy Regisford, Masters at Work and many others.

After touring with bands and playing at such incredible venues and cities as Wimbley Arena, most of the Carribean islands and major cities in the U.S. Following a tour, Josh returned home to start businesses that included real estate, car services, retail stores and night clubs (Kevin and Josh co-owned and promoted the Club Shelter in NYC). Josh went on to produce three more albums under the Blaze banner(along with Kevin): "Basic Blaze" onSlip-n-Slide/UK, "Natural Blaze: The James Toney Jr. Project" on Life Line/Japan and "Spiritually Speaking" on Slip-n-Slide/UK. Also, you will find many compilation albums that comprise some of his greatest hits, a few are: "6 Hubert St." on Avex/Japan, "Pure Blaze" on Easy Street/US, "Blaze Productions" on Playhouse/Germany and "Spiritually Speaking . . .Then and Now" on West End/US. In 1995, Josh scored his biggest co-writing success with a song called "Hideaway" performed by De'lacy. The song reached the top ten on the UK charts and was added to a vast array of compilations, racking up sales in the millions. Josh also co-wrote charts hits for Amira "Desire" and himself with the #1 dance hit, "Breathe".
POS.
TRACK
ARTISTS
LABEL
GENRE
RELEASED

2023-07-07

2023-07-07

2022-12-02

2022-05-13

2022-05-13

2023-04-27

Be Yourself
Unreleased Bang The Drum Edit Of Manoo Remix

(10:23)
2022-12-23
2017-03-31

2023-07-07

2022-03-25