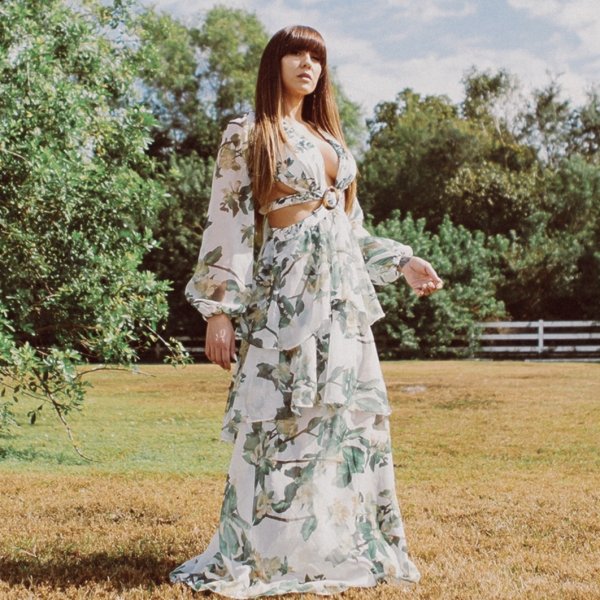 Artist
KATIAHSHé
Katiahshé is DEEP HOUSE with SULTRY, IN-YOUR FACE, VOCALS, lots of Afro-Cuban CHANTS & PERCUSSION. Her style is an eclectic fusion reminiscent of OLD SCHOOL MIAMI FREESTYLE, Hip-Hop and of course DARK MURKY SYNTHS.

Elegance, strength, beauty, charisma, enchanting and full of SPIRIT LIGHT are the definition of who Priestess, KATIAHSHÉ, is.
Born in Miami to Cuban parents, it was from the cradle that KATIAHSHÉ was destined to be a performer. Both her mother and father are musicians and actors and her blood line is that of artists as far back as her great, great, grandfather, the famous CUBAN AUTHOR, "EL CUCALAMBE", whom is recognized as one of the TOP FIGURES OF NATIONAL POETRY OF THE 19TH CENTURY. As a child, KATIAHSHÉ, excelled in song and dance, taking in all the classes she could, including vocal technique, ballet, tap, piano, violin, and stage performance. KATIAHSHÉ has performed with some of Miami's best musicians. As a singer, songwriter and producer, KATIAHSHÉ has collaborated with and written for artists across the nation. In 2016 KATIAHSHÉ was introduced to Oba Frank Lords who immediately started working on music for her. Once she recorded the first three songs, OBA sent them over to his long-­time friend and musical collaborator DJ OSCAR G. OSCAR G. was impressed and asked OBA if he would produce her vocals on a track. The song had gone through a few singers but the right sound had not been achieved and he thought maybe KATIAHSHÉ could be the one. Once again, Magic was created by these two DANCE MUSIC wizards but this time the magical ingredient was KATIAHSHÉ. OSCAR G played "My Life" for NERVOUS RECORDS label owner, MICHAEL WEISS, who agreed that the song should be included on OSCAR G's upcoming album. Not only did the song make it as the first single off of his album but it also led him to request an additional collaboration with her for the album.
Soon after, the three collaborated on a live performance for a local radio station which really set the tone for their relationship. It was then that KATIAHSHÉ became involved with the business and production of a.c.h.é. a concert idea Oscar and Oba had discussed a few years prior to discovering KATIAH.
KATIAHSHÉ took the idea and ran with it, teaming up with Oba and Oscar to develop the concert into a serious production.
KATIAHSHÉ and Oba continue to create a very unique sound.
In October of 2016 KATIAHSHÉ made HISTORY when Oscar G chose to released her first single, "Asoyi", a collaboration with none other than Oba Frank Lords, as the VERY FIRST RELEASE on his new label, MADE IN MIAMI.

2021-09-10

2021-09-10

2021-02-12

2021-02-12

2021-02-12

2021-02-12

2021-02-12

2021-02-12

2021-02-12

2020-10-09