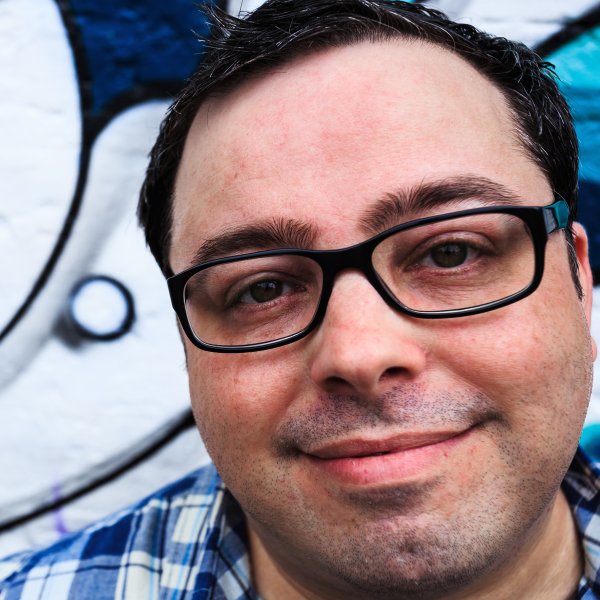 Artist
ANDERSON SOARES
Consensually acclaimed as one of the most respected House DJs in Latin America, Anderson Soares trajectory passes through each one of the main moments in the genre's history on brazilian lands.

Anderson Soares soon started to nourish his passion, when first got in touch with the sounds of House Music in the late 80s. Initially playing in his neighborhood, the suburbs of Casa Verde in São Paulo, for small local parties, perfecting his style and technique.
As a natural progression in the life of any music lover in the 90's, he expanded his knowledge working on a record store, where could be closer to his objects of desire and raise his contact network among local talents and soon to be colleagues.

The pioneering devotion to House Music granted him countless parties around the country and, as a result, many DJ booths and radio stations later, his career and artistic identity were consolidated, being established as one of the most respected and original stalwarts of the genre.

The next step in such an intense passion naturally took him into the studio. This was the proper opportunity for Anderson to give his creativity and talent a much needed output as producer. But by making use of a rich cultural heritage, also molded by diverse influences and experiences, both essential to his career, such as Funk, Latin, Disco, Soul and Afro, he has become something else: a brazilian House producer. And this is one of his trade secrets for originality.

The consequences soon have become evident and Anderson Soares was officially on the global House Music map. Guest appearances in clubs in South America, USA and Europe soon followed and a new chapter in his career was consolidated. From now on counting with the attention and preference of a much wider audience, it didn't take long to be taken to other various countries, avid for a taste of his special and unique sound.

Therefore, either being a DJ now internationally renowned or a producer starting to establish himself in the global House scenario, Anderson began to outline his musical project with more definition, supplying an already growing demand for remixes in the Brazilian music market. In works for very well known local names such as Sergio Mendes, Ed Motta, Paula Lima, Patricia Marx and Max de Castro we can have a glimpse of the maturing process through which his musical project was going. However, this process wouldn't be complete without a coronation, somewhat materialized through the much anticipated album Muito Soul, a diversified and eclectic collection of tracks where Soares tries to express musically all the elements which made him the artist he is today.

After its release, a warm international reception followed, culminating on another release: the Muito Soul EP, including 3 tracks taken from the album, through the legendary West End Records, one of the few in the history of Disco and House that not only managed to stay fresh throughout its course but also as a constant leading presence in the renewal of the scene.
Soon after, Soares was invited to show his skills and share his knowledge at clubs such as Cielo, celebrating the launch of the EP at Roots; and Ministry Of Sound, as a guest at Soul Heaven.

And so we finally arrive at the current state of his career, with the launch of his own imprint, Urbano Records. Created to showcase quality House Music to inspire and move dancers, dance floors and House Music lovers worldwide, outlining a singular trajectory which engulfs twenty six years of dedication to his art, clarifying two essential things that could not be forgotten: everything we have seen (and mainly, heard) so far are nothing but the outcome of a total devotion to the music and, considering this, we can only be sure that the best is yet to come.
2008-09-05
2008-09-05
2005-06-04
2005-06-04
2005-06-04