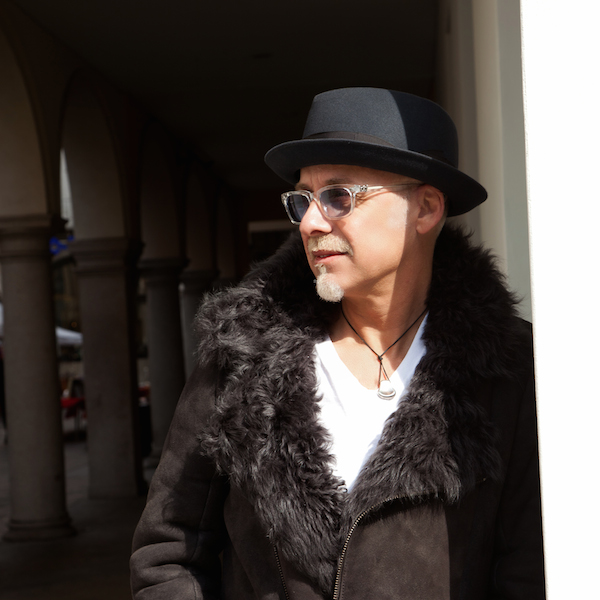 Artist
ERIC VAN ARO
Eric van Aro: a jazz voice of truly exceptional color and creativity
"Don Heckman, The International Review of Music, Los Angeles"
Singer, songwriter and producer Eric van Aro is a highly notable European talent who has carved out quite a niche' for himself in the jazz vocal genre and has experimented successfully with a deluge of other artistic and musical genres.

With 5 solo albums under his belt, 2 of which ("Obsession" and" Endless Roads") were in consideration for various Grammy nominations and 2 Albums with THE EGH PROJECT (both of whom made it to the top 10 worldwide EDM charts) Eric van Aro successfully continues to surprise audiences with consummate musical versatility.

Concerts in the USA with pianist Josh Nelson (Natalie Cole/Peter Erskine) singer Sara Gazarek (Kurt Elling/Jan Monheit ) as well as singer and woodwinds player Don Shelton (Singers Unlimited/HiLows) are some of what Eric considers highlights of his career. Other highlights include recording with such greats as Franco Ambrosetti, Bruno de Filippi, Sheri Pedigo,Luca Zamponi and the legendary Caterina Valente, who just happens to be his mother.

Shanee
THE PEOPLE IN FOG Remix

(7:37)
2020-12-21

Shanee
Yusuke Yamamoto Remix

(7:24)
2020-12-21

Shanee
Nick Holder's In The Six Remix

(5:54)
2020-12-07

2020-11-09
Shanee
Nick Holder's In The Six Remix Unreleased Instrumental

(5:53)
2018-11-30
2018-08-10
2018-03-26
2017-06-30
Shanee
Yusuke Yamamoto Remix

(7:24)
2017-03-10
2017-01-20