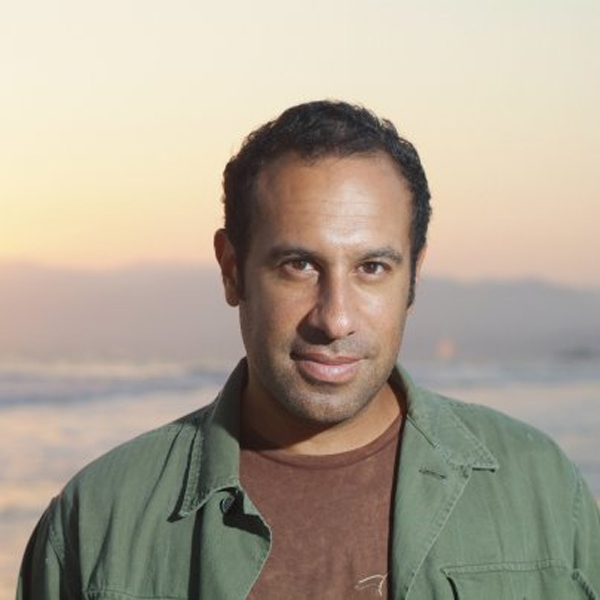 Artist
JOHN BELTRAN
John Beltran is a musician whose sound continues to evolve. From John's 90′s electronica sound and his endeared album 'Ten Days of Blue to his Latin dance hits like 'Kissed by the Sun, he continues to push the boundaries through various genres. Now progressing into TV and film compositions he looks to bring his passionate sound to the screen. Recent projects include writing for the Oprah Show and having music selected for HBO's hit series Six Feet Under.

Growing up in the capitol city of Lansing, Michigan his early influence was the Detroit dance sound that was most popular in Europe and Asia. Adding ambient textures to the mechanical sound most common to techno was John's signature. His organic approach made him one of the leaders in the ambient movement.

Later living in Miami and L.A the sun kissed Latin sound would bring out John's rhythmic side. Being of Latino descent, it came naturally to him. His hit in 2001 was the song 'Aztec Girl, a Brazilian Acid Jazz track that burned up underground dance floors worldwide. He would soon follow up with the critically acclaimed Brazilian/Afro Cuban album 'Sun Gypsy on the California label Ubiquity records.

John continues to draw from his two decades of experience in developing his versatile approach. He now composes ethereal rock and moving orchestral pieces that can be heard on this site, in addition to expanding his ambient style.

2023-06-09

A.
John Beltran Remix

(8:26)
2023-06-02

2023-02-17

2023-02-17

2023-02-10

2023-02-10

2023-02-10

2023-02-10

2023-02-10

2022-10-07