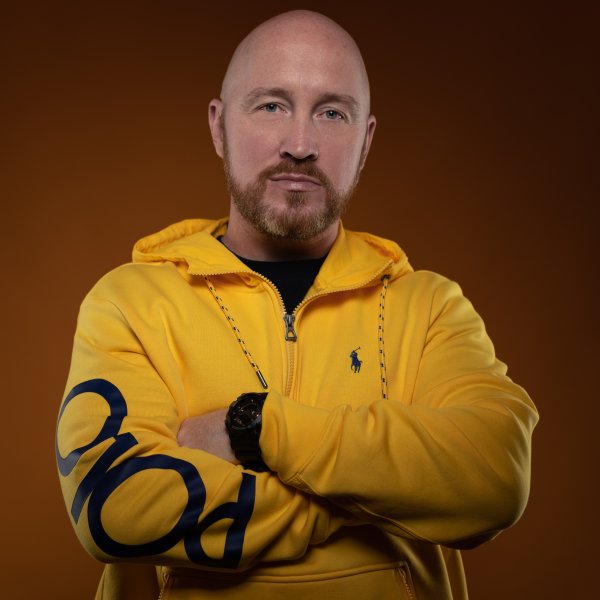 Artist
EMMACULATE
Raised by a Father and Mother who were a musician and abstract painter, respectively, Eric Welton AKA Emmaculate was groomed for the arts. Growing up in the outskirts of Chicago, he was exposed to the sounds of House Music in the late 80's.

In 1990, Eric started collecting House & Hip Hop records and learning how to blend. The obsession began. Eric would come home from school and hone his skills everyday. The mixtapes he made caught the ear of some older guys in the area. They brought him under their wing, taught him much more about the history of the culture, took him to legendary record stores Importes Etc & Gramaphone, and introduced him to professional recording studios. This all led to Eric starting to DJ basement & house parties as a teenager, some thrown by a budding young promoter, Julius the Mad Thinker (Mi Casa Holiday), who is one of Eric's high school friends.

Eric was nicknamed Emmaculate as a play on words because of his immaculate attention to detail & quality. He developed his DJ'ing & production skills in House Music & Hip Hop, and became one of the go to producers and sound engineers in Chicago. He has worked as a producer and mix engineer for many top Urban Music artists in the US, as well as DJ'd countless events. Over the years, Emmaculate forged relationships with some of the Chicago legends of House Music, giving him an invaluable education and mentorship.

2017 marked the year that Emmaculate began releasing his productions as an artist himself. His break out single, "Do It" ft. vocalist Kaye Fox, was released on Terry Hunter's T's Box Records and reached the top 10 Soulful House chart on Traxsource. This lead to his first European DJ appearance at ADE for the T's Box Event. Since then he has released several singles, remixes & an EP on T's Box, Dopewax, & S&S Records. He has played live sets at Mi Casa Holiday in Mexico several times, as well as Amsterdam Dance Event in 2017 & 2018 for T's Box & Chosen Few DJ's. For 2019, Emmaculate has new many new things to come!
POS.
TRACK
ARTISTS
LABEL
GENRE
RELEASED

Isis
Yoruba Soul Mix

(5:39)
2019-10-18

2019-04-12

Gold
Terry Hunter Platinum Remix

(7:32)
2019-02-08

I Am
Emmaculate Club Mix

(7:00)
2019-05-03

Gold
GU's Jackson Rogers Mix

(7:11)
2019-02-08

2019-02-01

Isis
Terry Hunter Horn Mix

(7:19)
2019-10-18

Gold
Shannon Chambers 1Sound Remix

(7:00)
2019-02-08

2019-04-12

Gold
Terry Hunter Platinum Beats & Horns Remix

(7:32)
2019-02-08