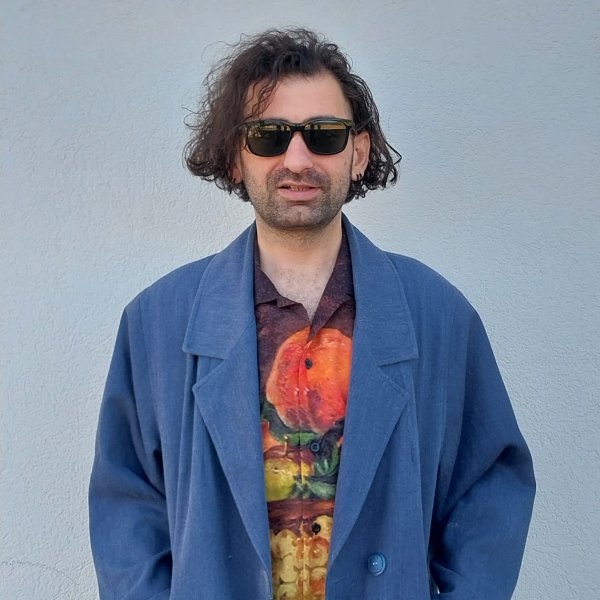 Artist
SINAN KAYA
Sinan Kaya is from The Bosphorus, Istanbul. He begun dj-ing in South Marmara's biggest, Club Amadeus at the year 2001. He hosted many national DJs his two years residency at here. Techno Travel Festival was a great experience for him in 2003.

As a recordings artist, he released his first single at early 2009. He always inspired by the roots of House Music. It's possibly to hear eclectic materials of Chicago House, Garage House, Deep Tech House in his productions and DJ sets. He worked with labels like Kolour, Skylax, Simple as That, Apparel Music, Sub_Urban, Closer to Truth, Staybad, Whoyostro and many more for physical and digital releases.

He has +150 singles and two albums in his discography(2022). He has been in many significant productions such as "Skylax House Explotion". It was a big VA project consisting four vinyls and a mixed cd by DJ Sprinkles and Hardrock Striker from France based, Skylax Records. He took a part with the names like Jason Groove, Octo Octa, Fuckthegovernment.LTD, Lady Blacktronika and many more in this project.

Most of his vinyl releases has been sold out in a short time. 'The Bosphorus EP' which is released from UK based Polluted LTD is one of the production that brought chart success to him. Another one is a collaboration single with Sarp Yilmaz. 'The Big Idea EP' is stayed two weeks at Top50 on decks.de. He has many productions that brought chart success, dj and media supports. 'Right or Wrong EP' which is released on San Diego based house music label Staybad, was the latest production that rised Top10 at Traxsource Garage House(2022).

He has been guest with DJ sets to radios like Kiss FM, Dinamo FM, Proton Radio. He is also making his own weekly radio show called 'Stereo Flavas' on Istanbul based radio station, Radio Glamorize.

Sinan Kaya continues his musical trip with passionately and sending love to all the people, producers, labels, aliens, mermaids, supporters and who stalk and admires his tunes.
Spread Love!

2022-07-29

2022-07-22

2022-07-22

2022-07-22

2022-07-22

2022-07-22

2022-07-22