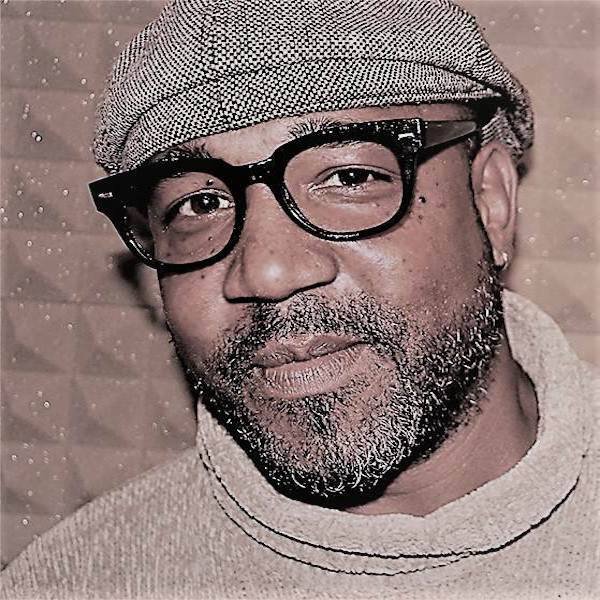 Artist
AN-TONIC
BIO of An-Tonic (aka Anton Eldridge)
At the age of seven, the young Anton got his first taste of music when he met Dr. Funkenstein and a rhinestone-studded, star-glassed, star-shaped-bass-playing virtuoso named Bootzilla: George Clinton and Bootsy Collins of Parliament Funkadelic.
He had no idea how profoundly this meeting would impact his future career.
From 1987 to 1992, he was recruited by Curtis Sliwa to become a national recruiter for the Guardian Angels, aka "The Boy-Scout Marines of the Neighborhood Streets" for that time. Anton´s hand-picked squad "Clock-Rock" worked from 11 pm to 6 am. During this time he also worked as an extra for films such as "Invasion of USA" (with Chuck Norris), "Boat Trip" (featuring Roger Moore and Cuba Gooding, Jr.), Spike Lee's "School Daze", and "Do the Right Thing," and with many famous actors including Samuel L. Jackson.

Anton still found time to pursue his love of music. He worked with Parliament-Funkadelic for a decade and particpated in open jam sessions with Bobby McFerrin, Terminator X (Public Enemy), and Bob Cat (LL Cool J). Not content to simply be part of an act, Anton branched out into house music.
In Europe, he appeared as DJ Foxxx with many famed artists including Grace Jones, Amp Fiddler, George Clinton, and Bootsy Collins, with whom he collaborated in 1999. By 2000 Bootsy had re-christened "DJ Foxxx" as "An-Tonic."
Since then, An-Tonic has collaborated with local producers and DJ's such as The Bongoloverz, a partnership resulting in several successful LPs and further projects with Lewis Ferrier (Stimulated Soul Recordings), Andy Holder/Richard Earnshaw (Guess Records/Nuwavonic), Dean Saunders (Metro Groove) and Andrew Hartley (Rejoice Records).
An-tonic is currently working with Ungrounded Records/ Richard Pring (on True2Life) and Chris Woods (Unique 2 Rhythm). Stay tuned.
2020-11-20

2020-11-04
2020-07-31
2020-07-31

2020-01-10

2019-12-27

2019-12-27

2019-11-06

2019-11-06

2019-11-06