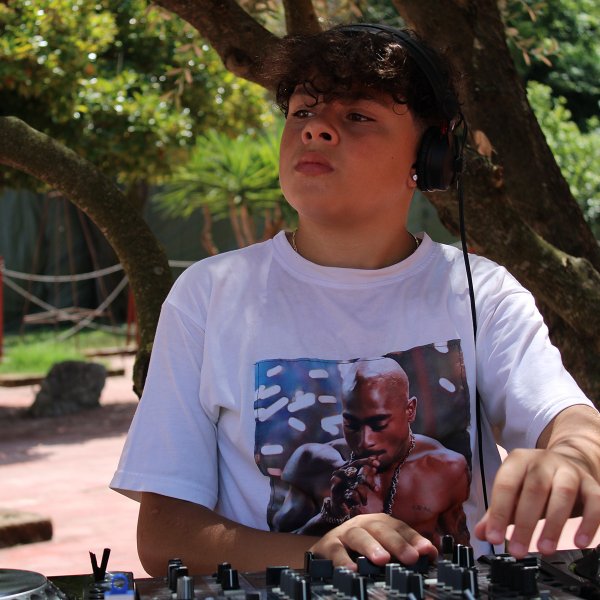 Artist
YOUNG T
Antonio Di Nuzzo aka Young T nasce a Maddaloni (Ce) nel 2006.
A Dicembre del 2016 grazie a Mario De Luca amico di famiglia muove i primi passi studiando
e imparando la metrica della musica. In seguito Young T conosce Tony cortese e Salvatore Suppa, lo aiutano ad inserirsi attraverso preziosi consigli nel mondo dell'old school e dell'house music.
Young T oltre ad amare la musica elettronica in genere, ama il sax che sta imparando
da un grande maestro Antonio Bocchino.

Young T BIO English
Antonio Di Nuzzo aka Young T was born in Maddaloni (Ce) in 2006.
In December 2016, thanks to Mario De Luca, a family friend took his first steps studying
and learning the metrics of music. Later Young T meets Tony Cortese and Salvatore Suppa, they assist him to insert through valuable advice in the world of old school and house music.
Young T in addition to loving electronic music in general, loves the sax and he learning by a great master Antonio Bocchino.
2022-04-29

2021-09-10

2021-09-10

2020-07-10
2013-08-12