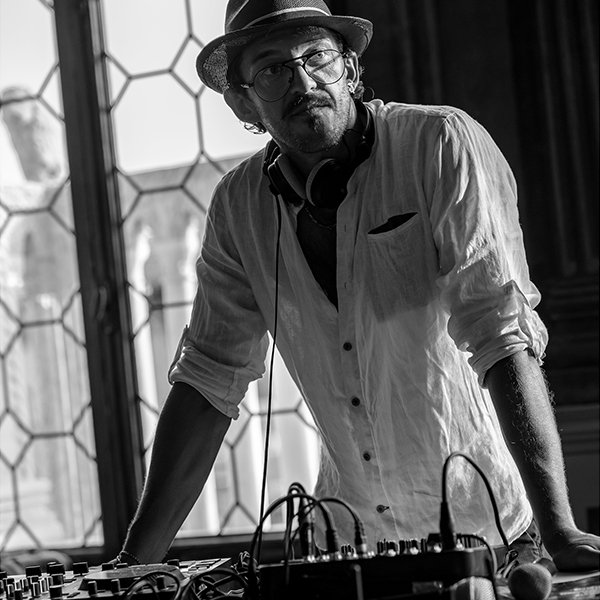 Artist
TUBY RUBBER
In 1982, Tobia Gomiero was born, aka Tuby Rubber, an Italian DJ producer with an early passion for sound. From a young age, he explored a wide range of musical genres within his DJ sets. In the '90s, he started with Hip Hop, Rap, Pop, R&B, and Rock, eventually embracing the world of electronic music, with a focus on House music.

Since 1999, he has been active as a DJ, delivering remarkable performances, including appearances at the Official Carnival of Venice in Piazza San Marco, Venice Boat Show at the Arsenale, Venice Film Festival at Lido, Hard Rock Cafe Venice, Home Rock Treviso, and Terrazza Aperol Venice. He has also shared his music at the Moon Beach Club in Benidorm, Spain, and at various public and private events in characteristic local venues and clubs.

His journey as a music producer began with the acquisition of synthesizers, groove-boxes, and drum machines. Over time, he integrated these tools with modern technologies, crafting his sound and melodies through the use of cutting-edge software and VST-Plugins.

2023-08-04

2023-08-04

2023-08-04
2023-03-31

2023-03-17

2022-10-14

2022-09-02

2022-06-17

2022-05-13

2022-05-13