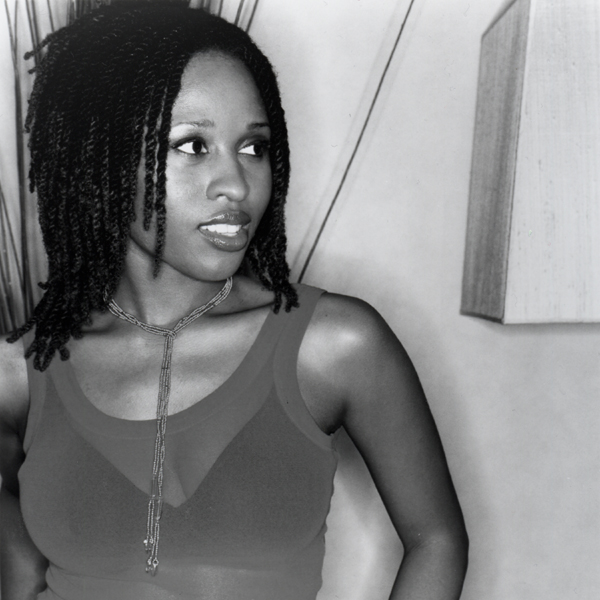 Artist
SARA DEVINE
There are singers who have the ability to hit the right notes and convey the emotion of the music. And then there are those for whom singing is more than just a talent they possess, it's more like their very reason for being, a force that drives them, a guiding passion of their lives.

From an early age it was clear that Sara Devine was more than just a woman who could sing. She was a woman who was placed on this earth to do just that. That singing was in her heart, her soul, and that someday her undeniable passion and purpose would bring Sara's brand of R&B to a wider audience and allow her to bless the world with her voice.

You can hear that passion and the unbridled joy on Sara's uplifting self titled debut. "Making this record, being able to work with people I trust, who were supportive made me feel comfortable enough to try things and really express myself. I have good memories of the recording process."

As you'd expect from an album cowritten by the artist herself, the songs on Sara's CD are both personal, yet universal, in delivering messages that speak to everyone. When asked what she wants those who hear her CD to experience, Sara offers, "I hope that people hear someone who is relatable and accessible. I know a lot of people out there who are fans of R&B but who don't relate to the whole bling-bling vibe or the whole 'take someone's man' craziness. There's more to life and to music than just creating these overly dramatic scenarios. My music is a reflection of someone who tries to live her life calmly, positively and filled with love."

Those qualities and that integrity is abundantly displayed on the first single, the playful romp "Take Me Home." Cowritten by Sara, Jake and the Fatman and Kelvin Wooten, "Take Me Home" is about that moment when a friendship between a man and a woman reveals the possibility of becoming something much more. As Sara explains, "I'd been asked to contribute to the soundtrack for 'Brown Sugar' and though that didn't work out, the theme of the movie moved me and that turned into 'Take Me Home.'"

Another song that draws its inspiration from matters of the heart is the lilting title track. Cowritten by Sara and Ciro (producer and guitarist for Corey Glover, Mariah Carey, Notorious B.I.G., Luther Vandross), "Beautiful" celebrates love and commitment as Sara's emotional performance captures the feeling of finally finding someone you can fully trust and love. "It's so rare for young women to find that right man," says Sara, "and 'Beautiful' is about finding that man who is so right that it becomes so much more than just sex. It's about openness and vulnerability and feeling safe enough to express that. I'm lucky enough to have that experience, so writing this came easily."

Love of a different kind motivates the uptempo testimonial "Special," a song that is close to Sara's heart. "I wrote 'Special' for my girlfriends and all of my sisters (she has five) back home in Arkansas," Sara says. "It's about watching women go through things and having so much love for them and especially for my sisters who helped raise me. 'Special' is to honor them."
2023-04-07
2022-12-09
2022-08-29
2022-07-15
2022-06-10

2022-04-22

2021-12-24

2021-12-17