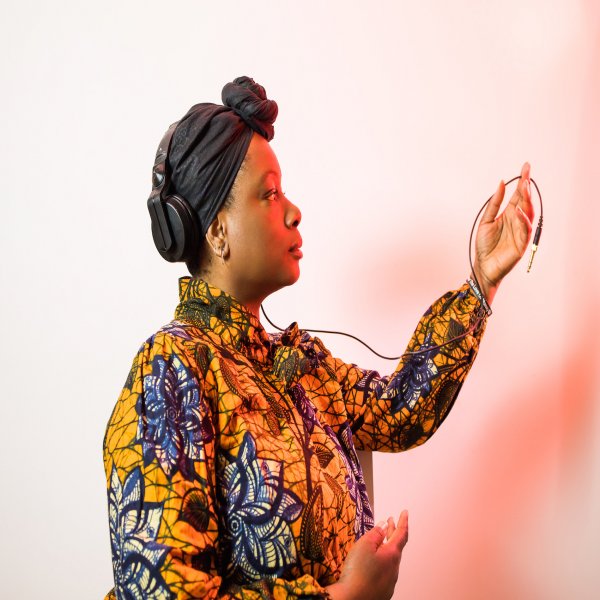 Artist
MARCIA CARR
Don't be surprised to learn that the former jazz dancer Marcia Carr is a seasoned music industry insider, a woman of many talents. A shejay of long stature and also a member of the all-female UK based The Ladyz (aka LadyBugz) collective, she runs her own PR company, is a music journalist, events organiser and all round lovable girl about town.

She has graced the decks at many events and social soiress over the years to recent haunts like Is It LIVE, Mind Fluid, Whistle Bump, Southport Weekender, Right Area, Southport Sessions, House Huntin, Weekending, Shelter amongst others. Much respected for her enduring taste with a wide spectrum of quality Black dance music has allowed her to DJ regularly on the international circuit too; Marcia Carr has become a well renonwned figure within the...

Marcia Carr aka Marcia DaVinylMC is a woman of many talents - which aptly describe the long standing club DJ and co-radio presenter of shows on Ministry Of Sound and Colourful radio, and also a member of the London based DJ collective Ladyz™ (aka LadyBugz).

As a former street/jazz dancer she knows how to work up crowds (from festivals sizes to intimate clubs/bars) by taking them on a musical journey that nearly always veers off in to sheer eclectism. Her club DJ sets of deeper, soulful, jazzy style encompassing tech house, Afro, gospel house, disco, broken beat, nu jazz and dubstep have also featured on air of a variety of radio stations as far flung as Singapore and Sri Lanka to a host of European neighbours - Estonia, Finland, Norway, Luxembourg, Greece, Ireland, Switzerland, Scotland plus venues like the Ministry Of Sound radio alongside the likes of Bob Sinclair, David Morales and MAW. Invitations to spin around the world have continued to find favour and appreciation for Marcia gaining new fans everywhere she goes.

Having spun with some honorary names over the years that include Kerri Chandler, Norman Jay MBE, Larry Heard, Dego (2000Black), Phil Asher, Paul 'Trouble' Anderson, Frankie Valentine, Jeremy Newall, Seamus Haji, Teddy Douglas (The Basement Boys), Marc Mac (4Hero), Ricky Morrison, Bert Bevans, DJ Paulette, Kev Beadle, Johnny Reckless, Jazzie B, Cosmo, Rachel Aubern and many others, she is known as the DJ's DJ. On a night off Marcia still has a yearning to take to the dance floor - she's definitely a girl about town [always supporting the underground electronic dance scene].

Fitting in journalist contributions also to the Soul Survivors and other dance magazines, Marcia Carr also runs music PR / Artist agency company Talking Music Productions, is a host of many different events (both club and charity events). She is involved with studio production and remix work, has also provided independent music consultancy to many organisations, all of which illustrate exactly why she is a tour de force, and still very much in demand around the world.
There are no available tracks from this artist at this time.