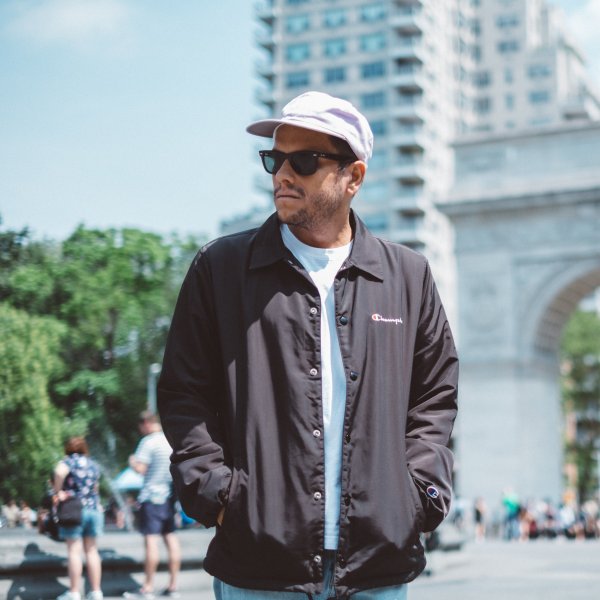 Artist
ELI ESCOBAR
Eli Escobar is the quintessential New York City DJ.Over the past ten years he's built a reputation around his parties, emerging as one of the most talented in the NY dance scene. With a style based on his diverse tastes, Eli subversively drops his influences and personal favorites into even the most commercial of sets. Anyone who knows anything about dance music knows Eli Escobar, and if you don't you will.

Eli grew up in 1980's New York City. His love for hip-hop brought him his first set of turntables and he became a connoisseur of vinyl records very early on, building his collection and expanding his knowledge of the music that moves people. He spent much of the Nineties in the New York club scene, going to parties and eventually being the reason others went. By 1999 he'd produced his first string of hip-hop 12 inches, which was only the beginning of his broadening musical aspirations.

Over the past several years, Eli has turned to remixing, transitioning smoothly to what he does best - dance music. His talent as a remixer is reflected in the wide range of artists who have sought him out to turn their songs into something specifically his. The list boasts work for Diplo, M.I.A., Britney Spears, Chromeo, Holy Ghost!, Pase Rock, and Amanda Blank, whose debut album featured two Escobar-produced tracks. Miss Blank was also featured on Eli's EP, Love Thing.

As his name has grown among artists, so has his influence. In 2007 he launched the ever-popular blog, outsidebroadcast.com, very simply demonstrating not only his love for dance music but his dedication to finding it, and ultimately sharing it. Through this outlet, Eli has become a source that DJs pay attention to, often presenting new or forgotten gems, remixes, re-edits and of course free DJ mixes, often accompanied by Eli's insightful commentary which gives context to the music he shares, ultimately offering a great read as well as listen.

With the release of his first full length solo album, as of now untitled, we as listeners have his finely tuned ear constructing what will certainly be a certifiable classic. What Eli brings to the table in his production, through the looking glass of his career is an understanding of music's sustainability. Eli strives to enhance people's experience with music wholly - through playing out, his blog, the remixes and now full circle by producing his album. It's a natural progression that has seen Eli's following steadily grow, with heightened anticipation for what's next.
POS.
TRACK
ARTISTS
LABEL
GENRE
RELEASED

2023-06-16

2022-08-19

2023-01-20

2022-12-02

2022-07-29

Praise
Eli Escobar Remix

(6:19)
2023-02-24

2022-12-22

2022-03-25

2021-11-05

2023-01-20