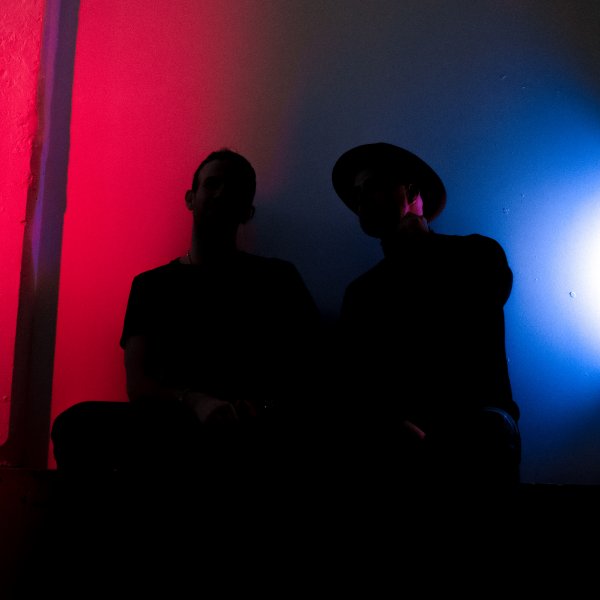 Artist
FABRIKATE
Fabrikate are Francis and Chuck — two guys with similar tastes and interests digging into the past to uncover some long lost musical wisdom. Their devotion to this quest grants them laser focus, working like madmen to create bumping, neon-flecked sonic landscapes for their listeners to wander through, from the slick, sultry grooves of their 2016 LP Bodies, right up to latest disco/hybrid album Made Me Feel.

Over the course of their career, Fabrikate have released on labels like Armada Deep and The Bearded Man, but it's with KooKoo Records that they have forged their most lasting partnership. Debut album Bodies landed in 2016, and showcased their passion for appropriating early era electronic production techniques into modern dance arrangements. Elements of retro analog synthesis and 80s action movie rhythm sections were cleverly blended with house, synthwave and electronica, with Bodies also featuring talented vocal top lines that captured a unique and haunting atmosphere.

Historically, both Francis and Chuck have their own personal tie to the disco era and the forgotten magic left with it. They grew up listening to celestial funk throughout their childhoods in Montreal, an island with deep disco roots of its own. With their new work, Fabrikate take the spirit of disco and filter it through house music.

Francis and Chuck both grew up immersed in disco in our their ways, and the music and the culture of that era has always been a deep influence on their own productions. Disco culture was very inclusive and non-judgemental: it was always about the vibes and the experience, and with Fabrikate they're creating their own interpretation of what disco music means today.

Across 12 unique tracks, Made Me Feel blends both house music and disco influences into a sound that while heavily influenced by the sounds of the past, also manages to remain rooted in modern-day dancefloors, and takes inspiration from the US, Europe and of course their native Canada.

On Made Me Feel, Fabrikate fully realise their innate ability to pick out a wonderful sample and transform it into something almost overwhelmingly powerful. A joyous homage to an era of which happiness and hedonism was the main focus of the music, Made Me Feel is a phenomenal accomplishment, and one that will bring joy to disco revivalists and newcomers alike.

2020-11-13

2020-11-13

2020-10-02

Flame
Mighty Mouse Remix

(3:36)
2020-08-28

2020-08-28

2020-04-24

2020-04-24

2020-03-06

2019-11-08

2019-11-08