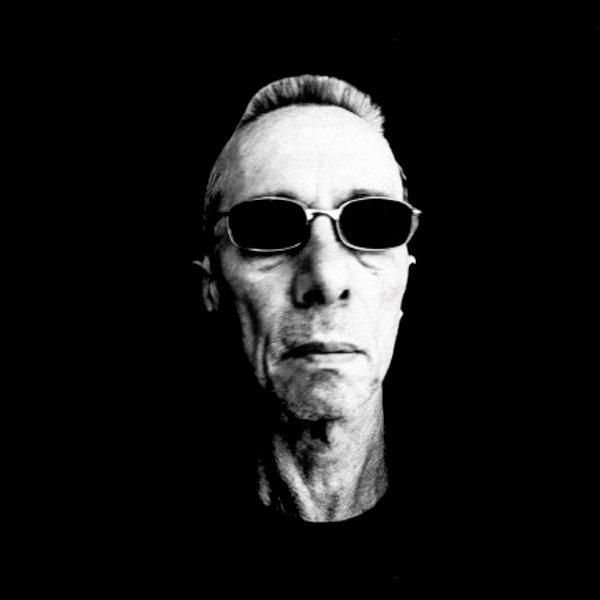 Artist
LUCA COLOMBO
Born February 11th, 1965 in Busto Arsizio, close to Milan. In 1979 started to collaborate with local FM radios and one year later I had my first approaches as dj in various Club close to Varese. In 1987 started my experience as dj resident at House Club "Agorà" near Varese then, in 1988, started to work in Milan called by various Club like the one night "The Dome" at Decò Club, Café Bleu, Le Cinèma, Carisma, Amnesy and others.In 1989, Sergio Cagnazzo & Davide Scioli Started A One Nght, called "Gotham City" that saw me as DJ resident too, This very Unda-Ground Creation took part in the Milano Nightlife betwen Saturday Morning after-Hours And Sunday Evening at The Famous Amnesy Club. Gotham City was the start point for the Great Milano After-Hour Called "Satanika", born in 1990 and directed by Sergio Cagnazzo, were I was Involved very often; while I Was DJ Resident just at Carisma, from an idea from the greatest Milano's Art Director Marco Tini (R.I.P.) born the famous and creative one night "Matmos". It will continue for years until 1995 and I was the dj resident in all the editions. Meanwhile I had the privilege to collaborate with many of the best italian clubs, very often in continuative appereance; club such as: Echoes, Red Zone, Syncopate, Gilda, Mazoom, Alter Ego, Underground City, Sudio 2... too many to be all named. In 1995, when the one night Matmos ended, started the collaboration with the famous duo promoters Marcella & Alberto who gave birth in 1997 to one of the unforgettable and stylish one night called "The Base". I was former resident dj until 1999.
Another Club that saw me as resident dj for many years was the afterhour called Club dei 99 in Gradara, close to Riccione.
I was also resident dj at Peter Pan Club in Riccione from 1997 to 2003 and Fluid Club in Bergamo from 1999 to 2004.
About overseas experiences I can recall some as Circus in Cannes, Roxy in Amsterdam, Ministry of Sound in London, Space in Ibiza, Living Room in Miami and in many Switzerland Clubs like The Sphynx and the innovative Kaufleutensaal in Zurich amongst others.
Actually I prefer to spin in Club like The BaseCrash in Milan where I'm regular guest dj. I also like to play in private parties in loft, villas and similar location that are usually frequented by people that are accustomed to my kind of sound and beat. I'm also confirmed as resident DJ from the prestigious Main Bar at Principe di Savoia Hotel in Milan, for their parties during the main fashion events in Milan.
Coming to my records productions and remixes, I can name the remix of Nu Solution (aka Roger Sanchez) "I need you" released on One Records. Under the pseudo of Luke Acid C.in 1989 I realized "Welcome to the Empire of New Beat" recorded at Marcello Catalano's Gianburrasca Studios.
Another my pseudo was "Virtual Reality" for the Underground Label Heartbeat.
With Stefano Fontana I remixed "Wild Luv" by Heller-N-Farley and "There's only one thing" performed by Laura O'. Than I started another project with Alessandro Viale named "Grooverobbers", the first prod was "Almost 100". Than we realized a remix for Jocelyn Brown "I like it like that" for Salsoul Records and we remixed the Deep Swing Club anthem "I promise" on Oxyd Records. From this project soon will be printed an unrealeased trax that we created in 1999.
In July 2019 was released on TR Records a new production: Luca Colombo & Michael MC "B.A.S.E. Dimension" that appeared in Traxsource Top 100 Tech House chart for more than 3 weeks. It Was Licenced on Jambalay, with 3 remixes, and our original cut.
Few Months Ago Started the joint venture between me and Tony Loreto, this "Past Is Future" E.P is the 1st production of many to upcome, released in march 2020, on Major Undergroud, a Sony Music Sub-label, the trax "Ohh Yeah... Worxx It!" staied for more than 2 months at the top sell of the label.

2023-08-04

Tonight
Judge jay & Luca Colombo Trumptech Remix

(6:18)
2023-05-19

2022-08-26

2022-06-10

Fantasy
Back2House Vocal mix

(8:02)
2022-06-10

Fantasy
Back2House Instrumental mix

(7:39)
2022-06-10

Fantasy
Frenzy Deep n Dub mix

(5:50)
2022-06-10

303
Judge Jay & Luca Colombo Cool Acid Breez Remix

(7:20)
2022-04-01

2022-02-25

2022-01-21