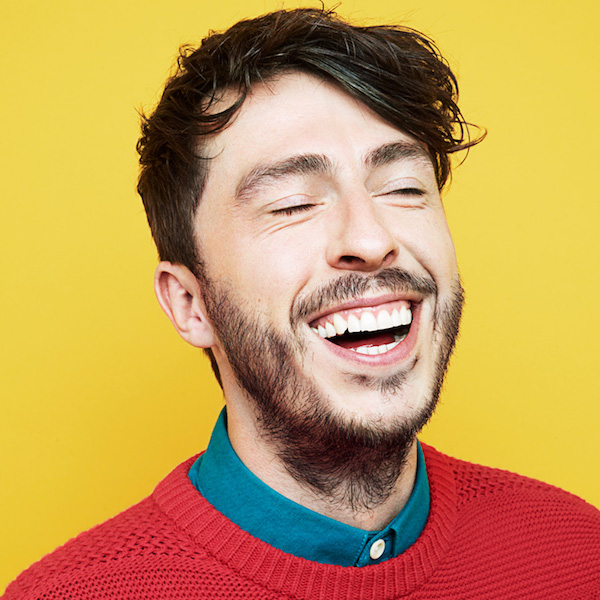 Artist
TOM DEMAC
There's no second guessing Tom Demac. From his earliest output in the fertile techno scene of his native North Wales to his most recent world-beating 12"s, he has never shied away from trying something new.

His music first reached the world via his own Electronique Audio imprint in 2004, matching the experimental spirit of minimal to a tougher techno sensibility. This gave rise to tracks brimming with creativity and packing a punch, thanks to the gutsy analogue set up that has been Tom's calling card since day one.

Following his initial forays onto vinyl, labels such as Murmur, Morris / Audio and liebe*detail encouraged Tom to channel his wayward styles into a more club-ready blend, matching his ethereal synth tones and tricky arrangements to granite-loaded grooves. If there is one label that has facilitated Tom's ascension to a global force within house and techno, it would be Hypercolour. From the bass-laden decimation of "Critical Distance Pt. 2" to the shimmering synth-pop allure of "Obstructing The Light" on sister label Glasstable, the partnership of artist and imprint has catapulted Tom to recognition. That he has stoutly bucked trends and followed his instincts since the heady days of free parties in Wales makes the success all the more deserved.

Independent of the platforms his music is released on, Tom's live set has imprinted his name and sound on the minds of many. Ever committed to carting around more equipment than modern technology necessitates, his performances are an explosive extension of the hands-on approach he has in the studio, with the scope to burrow into a basement space or burst across a big-room. From DC10 to Freerotation, Tom's sets have always kept the energy high and dynamic, a constant tribute to the techno roots that set him on his way.

For all the peak-time club-centric fireworks, there are other strings to Tom's bow. From collaborations with long-time friend Duncan Jones of Silverclub to an outing on Aus Music with Will Samson, Tom has never been afraid to work with a powerful vocal and fit it to a reflective side of his supple electronics.
Before you get too comfortable with that more thoughtful state of affairs, you'd best consider the guttural techno he whipped up with Glimpse for Drumcode, as he continues to throw curveballs at any who tries to predict his next move. It's best not to question, as Tom Demac will remain an artist unrepentant in his quest to follow his own unique muse, whatever it may be at any given time.

2021-10-22

Together
Tom Demac Extended Remix

(7:23)
2021-04-02

2021-01-22

2020-12-21

2020-12-08

2020-12-08

2020-10-23

2020-09-09

2020-09-09