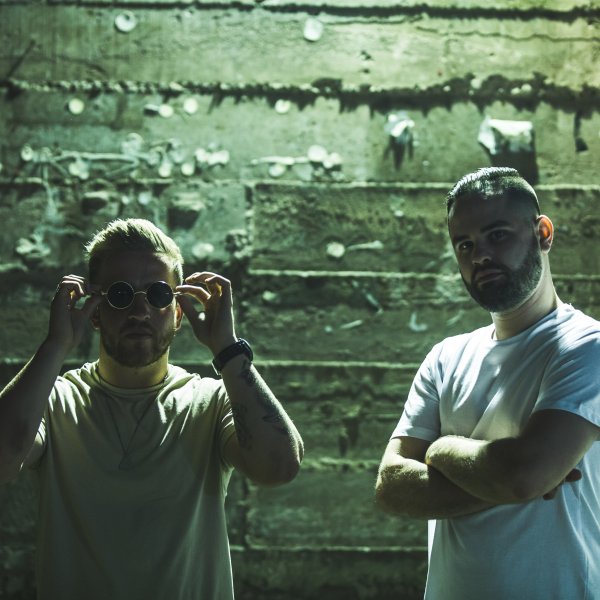 Artist
DEL-30
Hailing from Yorkshire and following in the footsteps of such fine double acts as The Chuckle Brothers and puddings & gravy, Del-30 are the new kids on the block and they're threatening to redefine the sound of electronic music in the north east, all without the use of a single donk.

Consisting of Gaz Kitcher & Alex O'Keefe, Del-30 have drawn on their combined twenty one years industry experience and their own unique musical influences and differing backgrounds, drum & bass and house respectively, to create their own take on house and tech house, described by many as an aural orgasm or "like listening to God whistle".

Based in Huddersfield, Del-30 have been playing their own brand of high energy house and tech house at a number of high profile parties in some of the most respected venues on both the local and national scenes, including Reach Festival, Yorkshire, Mint Club, Leeds, Church, Leeds, Detonate Festival, Nottingham, Ministry of Sound, London and XOYO, London, to name just a few. With the summer of 2017 shaping up to be their best yet with more national and international bookings in the pipeline. So, just like any character played by fellow Yorkshireman Sean Bean, ever, it's fair to say Del-30 have absolutely killed it lately.

In their time in the industry so far, Del-30 have constantly rubbed shoulders with some of the biggest names on the electronic music circuit. Leaving lasting impressions on the likes of Patrick Topping, who said "Howay man, they were a reyt good laugh and played propa beltas" and Skream, who described them as "the Vic & Bob of dance music". They've also supported Groove Armada, Solardo, Pirupa, Jey Kurmis, Stefano Noferini and Hector Couto and have close links with other rising stars like Tobias, Late Replies, Kinnerman and Blind Motive.

Already signed to labels such as Toolroom, Solä, Hippies Records, Strictly Deep and Under No Illusion, Del-30 have already made more waves in the industry than a fat kid in Butlins since starting their project in 2015. With their tracks 'West Coast', recently released on Ki Creighton's Under No Illusion, and 'Wanna Ride', released on Solardo's Solä, arguably their biggest hits to date, we can expect some more big releases and remixes coming out later this year and beyond.

One thing that cannot be said about Del-30 is that they lack ambition and with plans to start their own label, run their own parties and achieve total world domination, as well as a nice two week caravanning holiday in the Lake District, you can expect to hear and see big things from these lads in the not-too-distant future.
2020-03-16

2019-11-29

2019-10-18

2019-03-29

2019-03-29
2019-03-29