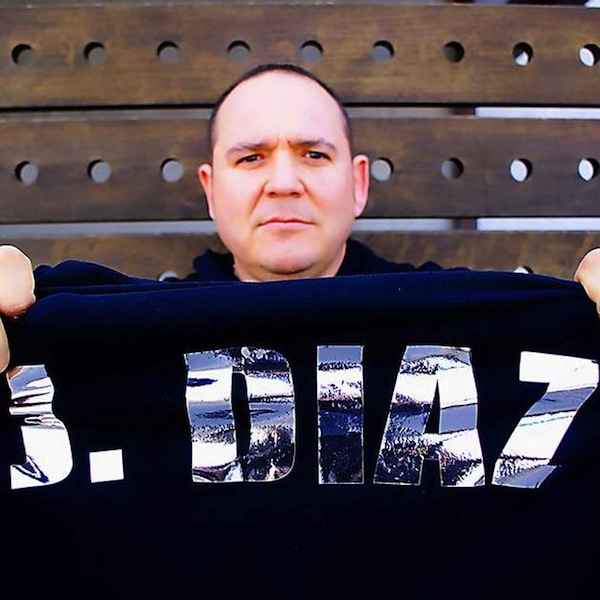 Artist
JOSE DIAZ
He starts as a Deejay in Valencia, he has been more than 20 years in nightclubs and has established as one of the best deejays in the Valencian Community.

His artistic career began as a DJ in the mythical nightclubs Espiral, Dune, Limite Local, Apache and Puzzle, with the authentic sound of Valencia.

With the new generations, more demanding and setting trends, Jose Diaz constantly reinvents himself and adapts quickly to new technologies in the booth, and in their sets.

His excellent musical taste marks the rhythm with the finest mixes, 100% rhythmic music, he makes the dance floor feel really crazy. House, Vocal-House and Tech-House sounds are the main weapons of his sets.

Invited by various deejays he arrives to Ibiza clubs: Bora-Bora, Privilege, Es Paradise, while being a resident Deejay in Puzzle, Apache, Spook Club, Space Valencia, Space Benidorm clubs.

This charismatic deejay of the Valencian electronic house scene has a fresh and dynamic style and is a must also in the most prominent After Hours of his city: Lou Morning Club, Mokai, Space Benidorm, The Box Club or festivals such as Sound Parade, Spring Summer Festival and Sun Festival. Sharing booth with DJ's such as Roger Sanchez, John Digweed, Cristian Varela, Wally Lopez and many more.

As a producer he has more than 150 releases. His productions are edited by leading international record labels, Factomania, label owned by Wally Lopez, Molacacho with Willy Sanjuan, KIT KAT RECORDS, DJ Oliver's label and Playmusic, owned by Mr. Danny, all very established within the electronic music scene.

Many of his songs manage to enter the Top 100 of different download international platforms. He is supported by the most relevant labels and won the remix contest organized by theme Doctormusic.dj SHINE ON ME produced by Taito Tikaro, J. Louis & Ferran Ft Clarence, he becomes part of EP SHINE ON ME 2013. He also collaborates with numerous remixes of well-known artists.

Taking advantage of his friendship with Willy Sanjuan, he gets the management of Molacacho Seal Records, a native of Barcelona company, which is giving a lot of talk in the international scene with its new location in Mexico and Los Angeles.

To emphasize that he has recently been included in the roster of artists from the WORLD TOUR IBIZA BORA BORA parties, sharing booking with great deejays of the white island, Alex Miles and Oliver Lang, among others.

He has been included as a deejay in the Neptune Aquatic Festival and Privée Summer Festival 2013.


2021-07-23

2021-07-06

2021-05-21

2021-05-17

2021-05-10

2021-05-07
2021-05-07

2021-04-30

2021-04-30