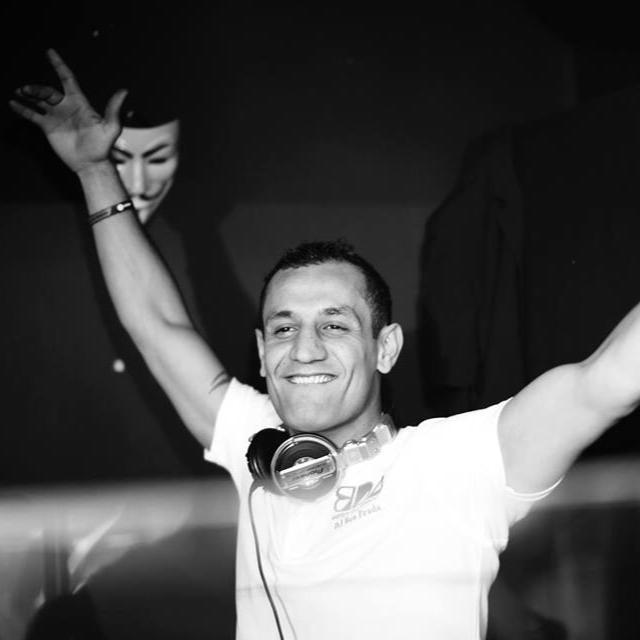 Artist
BEN PRADA
Hakan Nurhak also known as Ben Prada started DJing early ages at Local Radio Station, He worked and held many titles in hospitality industry in Antalya (Turkey) great touristic location where he learn two new languages and become a nightclub DJ at the age of 17 working with Animation team in a beautiful four star hotel.

His career took on fast as he had the ear to understand the waves of music, working in various nightclubs in Turkey he came to UK in 2000 hoping to fulfil his dream in music industry, He worked in food factories well as did a part time behind the bar or promoting clubs.

After getting the first residencies in everywhere he travelled, it has never been difficult after that, where he showcase his music and been appreciated by the crowd.

In 2014 Ben Prada started a great Dance record Label 'Universal Grooves' working side by side with great Artist's and mentored upcoming IVAN around two years, in 2015 Universal Grooves become great icon in the Dance Label right in the first year of release.

Ben Prada found main stream with his single 'Our Lives' which has been introduced by BBC Radio, not long after He released EP 'Deep Grooves' including four tracks, Deep House described by Ben Prada, one of the Single 'Summer Love' also hit the main stream with Dean Jackson Saturday Night beat on the beep show on BBC Radio

Ben Prada Continues to thrive with Uplifting Dance music, he is famous for his DJ sets and Business development skills, He is currently holding a residency in Lincolnshire Pirana Nightclub well as showcasing his music Nationwide.
There are no available tracks from this artist at this time.