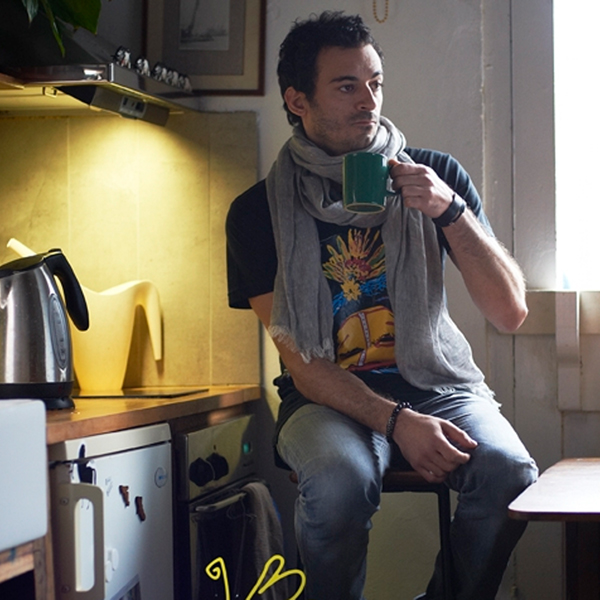 Artist
DJ GREGORY
One of France's premier house DJs and producers, DJ Gregory began his recording career in the late '90s, producing tracks for the labels Basenotic Records and Yellow Productions, before affiliating himself with the celebrated Africanism project and ultimately founding his own label, Faya Combo, in the new millennium. Two of his signature productions are "Tropical Soundclash" (2002) and "Elle" (2003). Born Grégory Darsa, he became serious about house music around 1990, when he began making annual pilgrimages to New York City to explore the city's club scene. During the early '90s he worked as a record distributor, importing international dance music to France. By mid-decade he was making a name for himself as a DJ, most notably appearing regularly on Radio FG in collaboration with DJ Deep.
In 1996 DJ Gregory made his recording debut, "Take the Cash on Run," on Basenotic Records as Cheesy D. The following year he co-produced "Faithfull," a hit collaboration with Julien Jabre as Fantom for the EMI subsidiary Source. Throughout the remainder of the decade, he produced additional tracks under a series of monikers -- namely Bobby Ewing, .G, Prassay, Carinhoso Project, and DJ Gregory -- for a variety of labels, most notably Yellow Productions, home of DJ Yellow and Bob Sinclar. In 2000 he began producing tracks as Africanism, a collaborative project on Yellow Productions; two of his productions in the series, "Block Party" and "Tourment d'Amour," became international club hits.

Established as a hitmaker, DJ Gregory founded his own label in 2002, Faya Combo, and released "Tropical Soundclash," another sensation, this one billed to himself. His fifth release on Faya Combo, "Elle" (2003), was also a club smash. During this same time period, he and Bob Sinclar mixed the double-disc Africanism (2002); plus, he and Julien Jabre produced a series of tracks for Basic Recordings under the Soha moniker. In subsequent years, DJ Gregory affiliated himself with Defected Records, on which he released Faya Combo Sessions (2008), a three-CD collection of his work (the first disc a DJ mix, the second a compilation of his productions, the third a compilation of productions as remixed by others).
2023-05-08

2023-05-05

Gandhi
Dj Gregory Gratitude Edit

(6:29)
2022-09-23
2022-03-25
2022-03-25
2022-03-25

2022-03-25

2022-03-25

2022-03-25