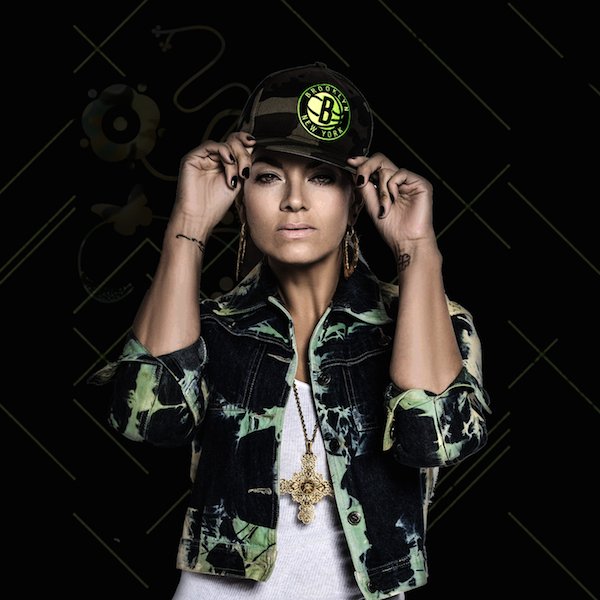 Artist
ANANE
The inescapable percussive bass of afro-tech and a subtle hint of sweaty fun consume the late night air. The crowd is in a state of flow, evidenced by their inattention to everything but dancing and music. Eyes meet and remain locked in.
Love. Art. Music.
Anané Vega has the crowd in the palm of her hands, the same ones that introduce the next sequence of sonic fuel. Her crowd's fiery dancing is reignited and a sea of raised hands begins to clap in ritualistic unison. Her music choices are unexpected, yet beautifully curated. The scene is oddly spiritual and miles away from where the night's commander began her journey of self-discovery.
Anané Vega's foray into djing wasn't conventional considering she never had the intention of becoming a DJ. Although her DJ husband would constantly complement her on her tasteful and entertaining musical curating at home, she never took it more than a friendly compliment. She already had experienced success as a singer including her debut album, AnanésWorld. However, it wasn't long before she was given the opportunity to actually DJ a night. A trip to visit an NYC friend who happened to manage the SubMercer, an intimate and exclusive lounge underneath Soho's Mercer Hotel, turned into an offer to DJ an upcoming night. Anané's career as a DJ had begun.
Her opening night at SubMercer went smoothly and she was hooked. She used the opportunity to play the music that she loved, which includes the afro-tech sound her label Nulu Music helped popularize. She blended all types of music together to create a unique experience for her audience.
Her monthly engagement at SubMercer, Anané's Selection gained a following. She described the experience as follows, "I love the ability to put all music together to a point where you can manipulate a party and get it going. You can interject any music and it's not an awkward moment, you have the crowd in the palm of your hand. It's not a shock, people will be grooving and want to know more about your music."
Anané Vega is also responsible for her music labels, Nulu Music and Nulu Electronic which already boasts an impressive more of 50 releases and is signing artists from all parts of Africa, Usa and Europe. Her labels are extremely well regarded for bringing the afro and electronic sound to a wide audience. And in 2014 in Los Angeles, Anané finished an intense 9-week course to become a certified Bikram yoga teacher.
Be sure to follow Anané as she traverses the globe in her continuous journey of artistic self-discovery on Instagram, Twitter and Facebook by searching for AnanesWorld.
Our Love
Anané Amour Dub Instrumental

(9:38)
2020-08-17

2020-06-12

2020-06-12

2020-06-12

2020-06-12

2020-05-29

2020-05-29

2020-05-29
Our Love
Louie Vega EOL Remix Instrumental

(12:19)
2020-05-01
2020-04-17