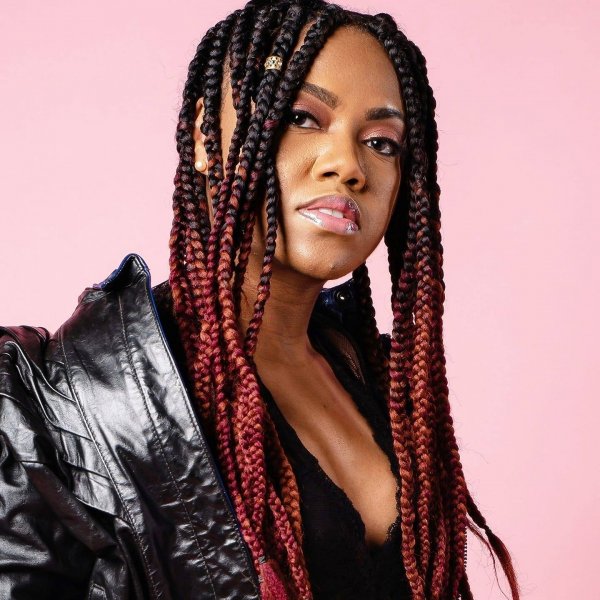 Artist
AIRES ADORA
Latoya Washington (born April 15, 1985) known professionally as Aires Adora, is an American singer, songwriter and vocal producer. Born and raised in Chicago, this songstress is making her mark on the electronic music scene. Her catchy tunes, pleasant vocals and radiant energy has caught the eyes and ears of some of the industry's most relevant and talented producers and DJ's but her relationship with singer, songwriter, vocalist, producer and DJ Ron Carroll turned out to be something special.

Ron Carroll and Aires Adora came together in 2013 for what they thought would be a one-time project. That one-time project spiraled into a musical journey like no other. "We've developed a system of working that is warm, efficient, productive and effective. This is the secret to our productivity." Says Aires. "We've spent a lot of time focusing on creative freedom and artistic development. I write all of my songs and I'm so lucky to have a producer that trusts and believes in my talent enough to allow me to just flow."

In 2016, Aires Adora released "I'm Yours" originally produced by Ron Carroll and remixed by Nico Heinz, Max Kuhn and Fabio De Magistris on Ron Carroll's music label "SYS MUSIC".
She also released "Fever" Produced by Ron Carroll. "Fever" caught the attention of the well-respected deep and tech house DJ/Producer Croatia Squad who signed the record to world renown DJ/Producer EDX on his music label "SIRUP MUSIC".

Her most current release entitled "Separated", also produced by Ron Carroll, released on 12/12/16 and is available for streaming on Spotify. This easy going house tune proves just how hard hitting a sultry tune can be.

2017 is already on track with multiple scheduled releases on music label "SYS Music" such as "Simple". At this rate, Aires Adora is destined to be the new Queen of Electronic House Music. She is the center of her own energy vortex and that energy is building! Get ready for Aires Adora!

2020-07-10
2020-07-07
2020-04-24

2019-06-28
Not Ready
Ron Carroll Chicago Latino Vibe

(5:38)
2018-05-04
2018-04-20
Waited
Ron Carroll Afro Chicago Vibe

(5:58)
2018-03-02
2018-01-12
2017-12-08
2017-12-08