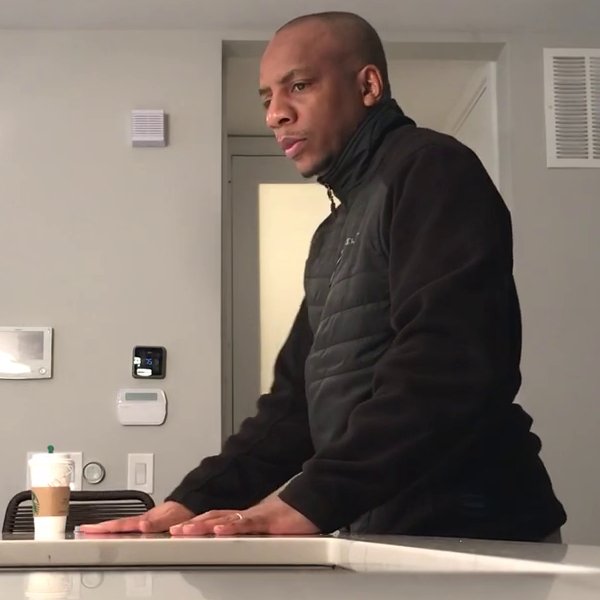 Artist
FOREMOST POETS
Foremost Poets has been reshaping Dance, Funk and the spoken word. Johnny is Philadelphia born, raised in New Jersey, mostly associated in New York. As many Chicago House Music greats, he is one of the original inventors of The Deep House Sound through his own blend of future funk & spoken word. In 1990, he released his first underground hit single "Reasons To Be Dismal?" on Nu Groove/SBK Records. A few years later, Johnny dropped the atomic bomb "Problem 13 (I Beat That *itch With A Bat)" in 1993. Since then, the name carries great respect in the underground throughout the world.

When Johnny's production & voice appeared on the release "Moon-Raker" in 1998, he set a new standard for DJs around the world. His underground accapellas, production, singing styles & remixes are the rave, sending crowds into a hypnotic frenzy. Today, he continues to innovate while currently dropping some of the wickedest collaborations, singles & remixes with multiple producers & artist for this decade. For this new mellinium, Johnny has much more in store.


"There may be many Johnny Dangerous', but there's only one Foremost Poets".
2020-06-19
Blackbird
Foremost Poets Adventure Mix

(12:51)
2020-06-19

2019-12-20

2019-12-20

2019-12-20

Zimtron
Foremost Poets Remix

(4:40)
2019-11-22

Zimtron
Foremost Poets Adventure

(9:01)
2019-11-22

Zimtron
Foremost Poets Mental

(9:01)
2019-11-22

2019-11-22

Zimtron
Foremost Poets Remix

(4:40)
2019-10-18