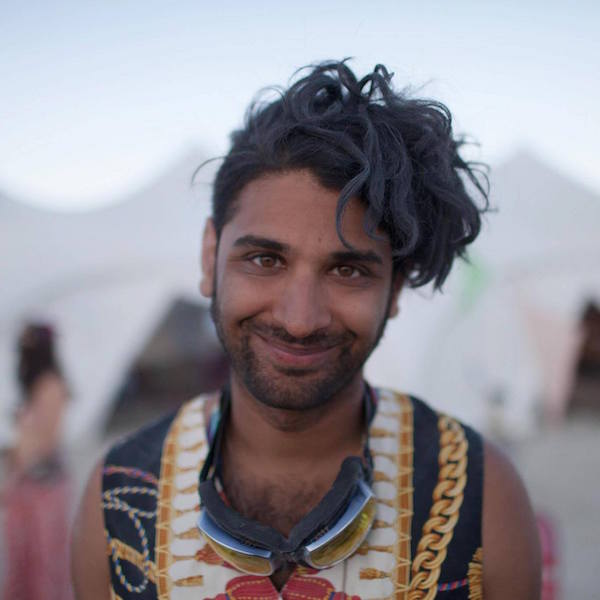 Artist
ATISH
The Atish experience: deep, emotive, ecstatic. It is more than the beautiful sounds emanating from the speakers, though, it is also the man behind the decks: warm, compassionate, inviting. In an age of oversized DJ egos there is still an artist who is devoted to connecting with his audience, a humble soul with a pure passion for music. This is Atish.

Atish occupies a rare space in dance music. At a time when most DJs rise to prominence primarily through their work as producers, Atish's success has been realized through his total devotion to the art of DJing. What began at a small gig back in 2010 in San Francisco has since flowered into a magical journey around the world at clubs, festivals, and afterhours on six of the seven continents.

His success comes as no surprise to anyone who has seen Atish DJ live or listened to one of his mixes. With a combination of sophistication and accessibility, his sets are expressive journeys in melodic deep house that create lasting emotional experiences for the listener. Atish is also a natural performer, engaging the crowd with a mixture of charisma and charm. He's been known to don costumes and wigs when he spins, a playfulness that balances the strict discipline and obsessiveness he has for DJing.

Atish's natural talent and passion for music haven't gone unnoticed. Lee Burridge asked Atish to play on the legendary Robot Heart bus sound system at Burning Man in 2011, and Atish has been invited back every year since. He's also been honored to open for or tag with some of the most respected names in dance music including John Digweed, Danny Howells, Guy Gerber, M.A.N.D.Y., and Tyrant. Currently, Atish is a resident of the Desert Hearts family, a West Coast collaborative who put on the highly respected semi-annual Desert Hearts festival and he is a resident of Behrouz's Miami club, Do Not Sit on the Furniture.

Atish has also developed a strong online presence. A prolific mixer, Atish produces a monthly podcast series that has allowed him to express a deeper, moodier sound. Scrolling through his extensive catalog of mixes, one can hear an artist passionate about music and dedicated to the perfection of his craft. Having achieved so much in such a short amount of time, the dance music community is excited to see how far he can go.
2020-04-10

2019-12-13

Abyss
Original Mix

(7:06)
2019-12-13

2019-12-13

Warbler
Fort Romeau's Spirit Guide Mix

(7:26)
2019-12-13
Chameleon
Nick Warren + Nicolas Rada Remix

(8:08)
2019-02-11
2018-11-05

2018-10-22

Chameleon
Nick Warren + Nicolas Rada Remix

(8:08)
2018-10-22