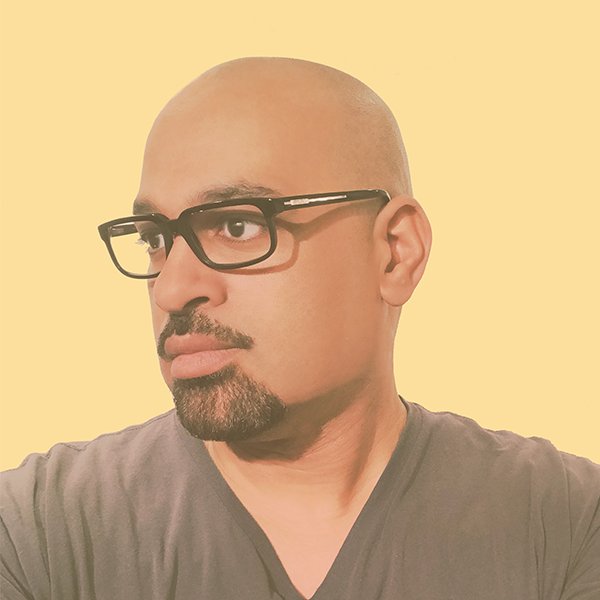 Artist
DAVID ANTHONY
Musician/Mix Engineer/Sound Designer/ Dj Producer David Anthony started his career as a studio engineer working out of several NYC studio back in the early 90's. Growing up in New York City's Upper West Side, David was immersed in a melting pot of diverse cultures allowing him to be open to all styles of music. As musicians consistently surrounded him, he soon took interest in playing drums and guitar, at the age of 12. He was known as "the guy with the Casio CZ101 keyboard". To gain more experience, Dave joined church bands that toured Correctional Facilities, Festivals, and was even selected to play at CBGB's. By age 18, he was invited to join a band called "The Truth" and was soon signed to Big Beat Records.

By 1993 David Anthony went on to produce and or Remixed for major Artist like Janet Jackson,earth wind and Fire, BabyFace and Many others. Notable under ground success came with the Daryl James David Anthony project with todd terry. Songs like " You make me Happy" and "Where do we go" .

One of David's catalogued hit making records is the remix of Aftershock's "Slave to the Vibe" which won Best New Single at the United Kingdom's "Top of the Pops" . Another recognized attribute comes as winning the ASCAP Rhythm and Soul Award. Part of David's international yearly trifecta honoree he won the Canadian Juno Award for "Deeper Shade of Love" for Best Dance Record. David Also produced and Co-wrote "Relax on the Crystal waters "Story teller Album" Which was featured on Crystal Greatest hits Album as well. Most recently David can be credited for producing and co-writing to R&B mega-hit "On the Ocean" which shot to Number 1 on the Billboard Urban A/C Chart for a staggering 9 weeks. Produced Song "All the way" for R kelly's Black Panties Album Featuring Kelly Rowland.

A surprising interest many might not know is David has also shared his talents with film and TV. Amongst his biggest clients list includes Director/Producer Tyler Perry. The film's soundtracks: Daddy's Little Girls, Why Did I Get Married and Meet The Browns credit David as producing and mixing many cuts for the critically acclaimed and highly successful releases.

The love of making records is something David vows he can never give up. "It's an outlet for my soul and just like air - I need it to survive," he states. Making music is his life's work, he is a musician; playing guitar, bass, keyboards and drums, so when he's producing as well as mixing, David knows what the music is supposed to sound and feel like, making sure that it sounds right when it leaves his hands. "R&B, Dance House, Progressive House and Hip hop: whether its mixing, producing or remixing, I'm going to be all over it having the time of my life, doing what I love and enjoy the most in life." David's closing comment reflects one of Henry David Thoreau's greatest sayings "Go confidently in the direction of your dreams. Live the life you have imagined."
POS.
TRACK
ARTISTS
LABEL
GENRE
RELEASED

2019-12-24

Special
Morel & Anthony's Re Pump Mix

(6:19)
1993-10-03

2019-08-12
2014-11-10
2018-07-13
2016-07-11

2020-06-05

2020-06-05

2019-08-12

2019-02-07