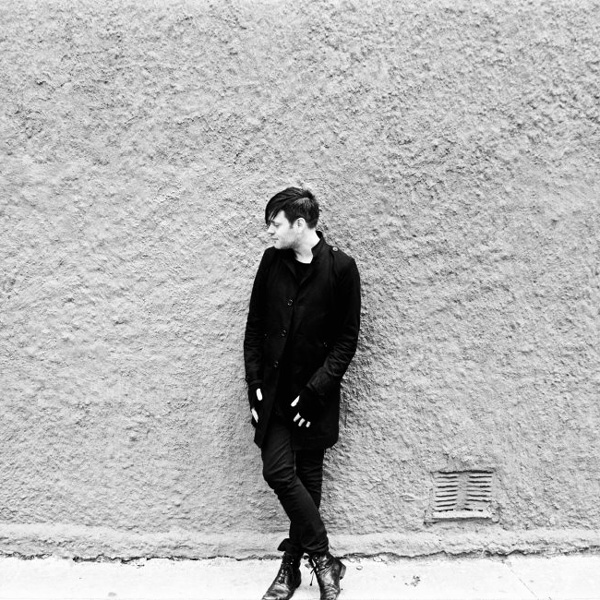 Artist
TRENTEMOLLER
Copenhagen based musician Anders Trentemøller's talent for heart wrenching melodic moments and exceptional productions, fused with his trademark sound somewhere between indie and electronic, has established him as one of the most respected and admired artists of this century, highlighted by the new, fourth studio album 'Fixion' which has just been released.

In 2006, following a line of 12" electronic EPs, Trentemøller released his groundbreaking debut album 'The Last Resort'. High placements in several polls for best album of the year followed and established his name to a much broader audience.

In 2007 Trentemøller assembled his first full live band and since then played almost 300 shows around the world. Two more studio albums, 'Into The Great Wide Yonder' (2010) and 'Lost' (2013), artist-compilations ('The Trentemøller Chronicles' (2007), 'Reworked/Remixed' (2011)) and more releases like 'Harbour Boat Trips' (2009) or 'Late Night Tales' (2011) followed.

His fourth album 'Fixion' has been released once more on his own label imprint In My Room in September 2016.

With 'Fixion', Anders has crafted a logical successor to 2013's 'Lost' - a record that in many ways managed to truly capture the visceral melodic experience of Trentemøller. In much the same manner that 'Lost' built on from the somber cinematic classic that was 'Into The Great Wide Yonder', 'Fixion' has embraced the Danish artist's trademark melancholy and matured it into something uniquely atmospheric and darkly romantic.
Rather than attempting to completely reinvent himself, Anders has used his latest outing as an opportunity to highlight certain granular aspects of his signature sound and refine them into a much more organic - and at times perhaps more song-driven body of work. It's a record that on first listen may seem less detailed but, as you'll know by now, with Trentemøller, one should never be fooled by initial impressions. It's the kind of record that will over time repeatedly unlock new intricacies and offer the listener an opportunity to understand the work differently upon each listen.

The album is still notably driven by the producer and multi- artist's passion for experimentation and effortlessly succeeds in transcending a swathe of influences and unassuming genres - yet all the while holding true to Trentemøller's unique, and sometimes challenging vernacular. From the cascading minimalist synth-scapes to driving electropunk, each and every track on 'Fixion' is bound together with a contemplative melodic complexity.

Upon the album release Trentemøller embarked on a live tour with over 50 shows so far. Taking him from Europe to the USA and Canda and finally for the first time to China, almost every show on the 'Fixion'-tour sold out.

Right before the festival season with performances at many festivals throughout Europe, Trentemøller will release a brand new song 'Hands Down' which features jennylee from Warpaint on vocals.

Trentemøller's newest project is the 2nd volume of the 'Harbour Boat Trips' Mix-CD series which will feature a new Trentemøller cover version of Neil Young's 'Transformer Man' to be released in fall 2018.

Friday
Trentemoller Remix

(6:59)
2020-11-12
2018-11-23
2018-11-23
2018-11-23
2018-11-23
2018-11-23

2018-10-26

2018-09-13
2017-07-06
2015-04-17