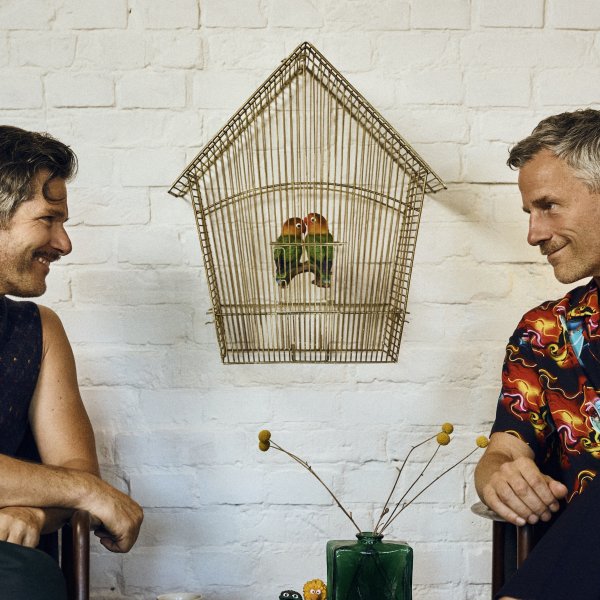 Artist
LOVEBIRDS
Lovebirds, the dynamic duo of Sebastian Doering and Daniel Klein, have been shaping the dance music scene since their debut in the vibrant 90s. Their influence spans diverse projects, from Kneedeep to Kiez Kids, leading to their current musical endeavor - Lovebirds. Their journey has resulted in a repertoire of timeless classics.

Their 2011 masterpiece, a collaboration with Stee Downes titled "Want You In My Soul," stands as a testament to their extraordinary talent. This hit single resonates so deeply with listeners that it has become an anthem, with weekend spins across the globe since its release.

The unique LOVEBIRDS' sound is steeped in soul and depth, eliciting rich emotions. Their reach is expansive, garnering over 60 million Spotify streams, despite not targeting the mainstream audience.

Trading Hamburg for Berlin in 2015, they forged numerous new relationships, broadening their sound to a more diverse, live interpretation of dance music. Their foundation in the black music of the 70s and 80s is evident in their diligent efforts to transpose the depth of that era into contemporary soundscapes. Their studio, a treasure trove of coveted analog production gear, mirrors a museum.

Renowned for their B2B DJ sets that bridge diverse genres and eras with pure joy, LOVEBIRDS prioritize crowd connection, guiding listeners on a captivating journey through a spectrum of sound - from house and disco to Italo, new wave, yacht rock, and 80s pop, and everything in between.
POS.
TRACK
ARTISTS
LABEL
GENRE
RELEASED

2022-04-20
2009-01-12

2022-10-07

2023-03-10
2023-05-12

Freedom
Lovebirds Summer of 79 Mix

(5:34)
2022-08-05

2022-04-20
2023-05-12
2016-02-08
2014-06-15