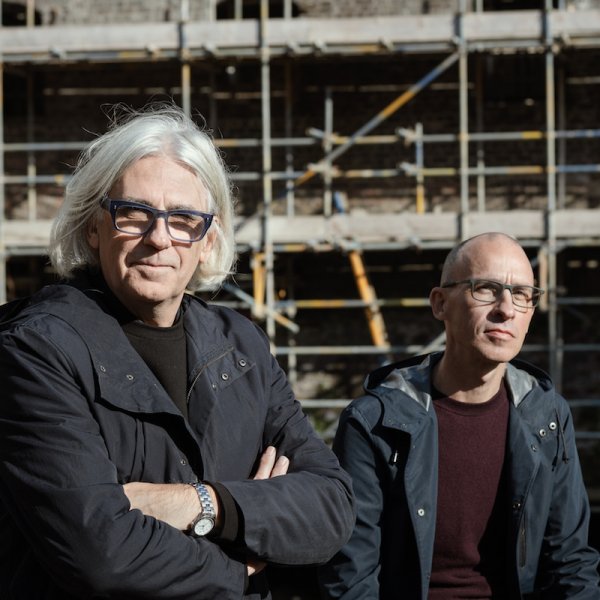 Artist
FISH GO DEEP
Greg Dowling and Shane Johnson have been playing and producing records in their hometown of Cork for more than twenty five years. Throughout the 1990s their DJ residency at the city's legendary Sir Henry's venue introduced a generation of Irish clubbers to house music and played host to some of the biggest names on the international underground circuit.
Since finishing in Sir Henry's in 2001 the duo have travelled widely, bringing their unique sound to clubs and festivals throughout Ireland, Europe and beyond. During that time they have also hosted many of the world's top house DJs at their regular hometown Go Deep parties.
Greg and Shane have a long history on the airwaves, starting on local pirate stations, before moving their show to Cork's Red FM. Today the show is broadcast on stations in Ireland, the UK and Europe and reaches the wider world as a much-loved podcast.
Since the late 1990s, Greg and Shane's production work under the Fish Go Deep name has travelled far and wide. After an early series of EPs on New Jersey's seminal i! Records, more than fifty releases have followed on labels as influential and diverse as Innervisions, Local Talk, Freerange, Nite Grooves and Om Records.
In 2005 their own Go Deep imprint got off to a flying start when the first single off their debut album, The Cure and the Cause, was licensed by UK house giant, Defected, and became a huge club and chart hit, going on to amass more than 15 million streams on Spotify and Apple Music to date. Since then they have released more than two dozen EPs and have remixed a wide variety of house luminaries - Kerri Chandler, Alton Miller, Audio Soul Project and Charles Webster, among others.
In 2012 the duo released their second album, Draw The Line, to widespread acclaim and worldwide radio and club support. So Far So Deep Volume One, a compilation of Fish Go Deep productions and remixes, followed in 2014.
In 2017, their Baby Tell Me EP, released on Chicago's legendary Large Music label, became one of the top ten deep house sellers of the year on the influential Traxsource download store.
In early 2020, in collaboration with Pulitzer Prize winning New York Times reporter, Ian Urbina, Fish Go Deep released Stand Our Ground, part of the ground-breaking Outlaw Ocean Project.
POS.
TRACK
ARTISTS
LABEL
GENRE
RELEASED
2009-09-10
2017-03-31

2006-09-04
2012-07-23

2022-07-29

2020-06-05

2020-11-20
2013-11-17

2020-06-26

2020-06-19